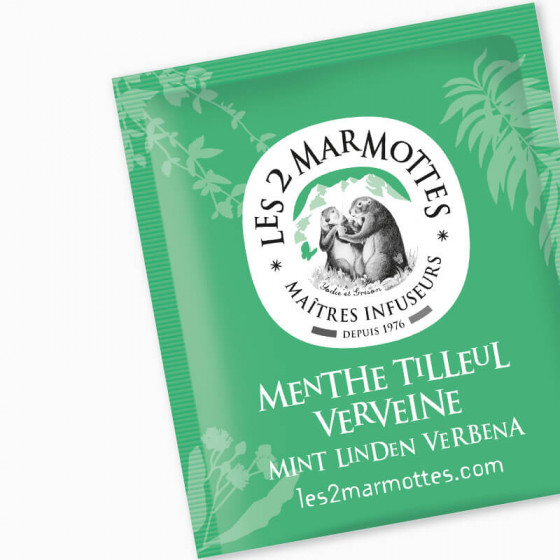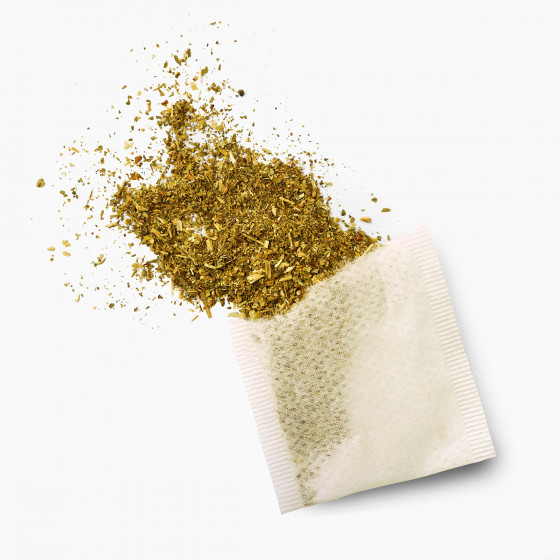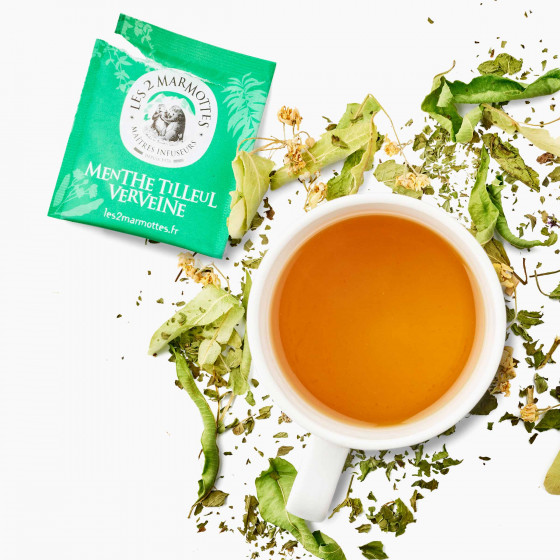 Mint Linden Verbena herbal tea
Mint Linden Verbena herbal tea
The genuine taste of nature
At Les 2 Marmottes, we always go for the most fragrant and tasty plants. Double mint for freshness, linden for its honey notes, and verbena for its lemony flavour. There's no need for added flavours when we cut, sift, and combine high-quality plants in our very own workshops.
Tasting details
A golden yellow hue with green tints.
A rich and fresh balance is created between the lemony aromas of verbena, the freshness of the two mints, and the honey-like notes of the linden.
The lemony scent of verbena and the minty flavours are combined with a honey-like linden blossom base that leaves a delicious lingering aftertaste.
Health benefits
Here in Bons-en-Chablais, we've always believed in the power of plants! It is said that at the end of a meal, mint settles the mood and verbena relaxes the atmosphere.
And all this without caffeine of course!
Ingredients/Packaging
A selection of plants for infusion
Ingredients: 35% fragrant verbena, 35% linden, 30% spearmint and peppermint. EU/Non-EU origin.
Net weight: 42 g - Box of 30 teabags
Recyclable wrappers, tea bags contain no staples nor strings.
Product made in France (Haute-Savoie)
Our brewmasters' tasting suggestion