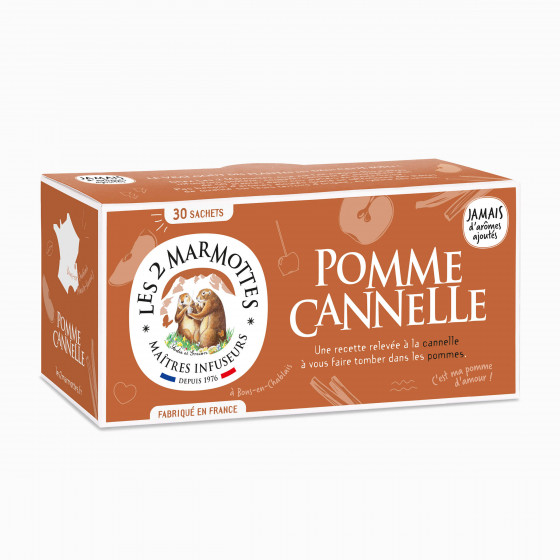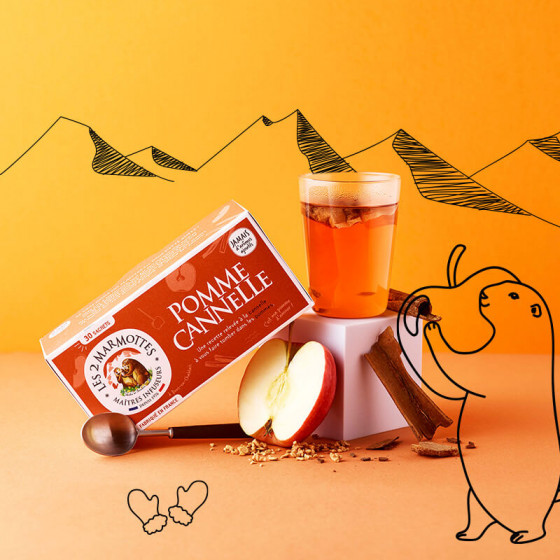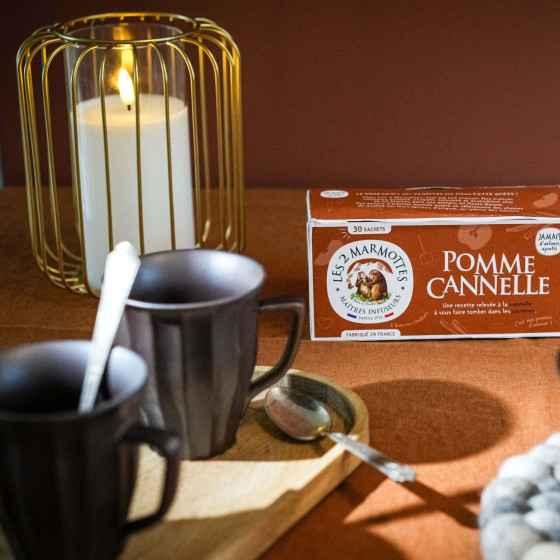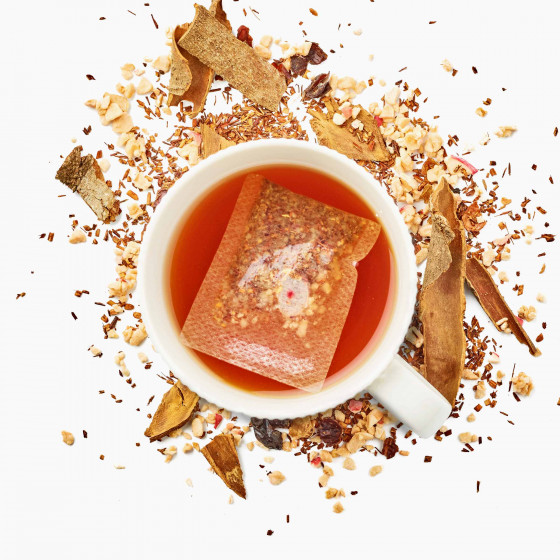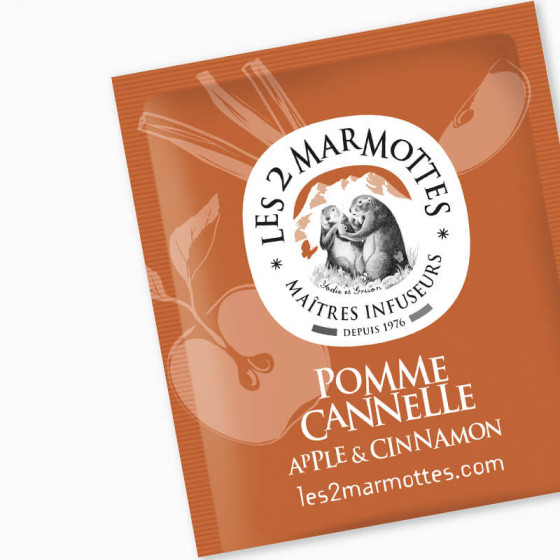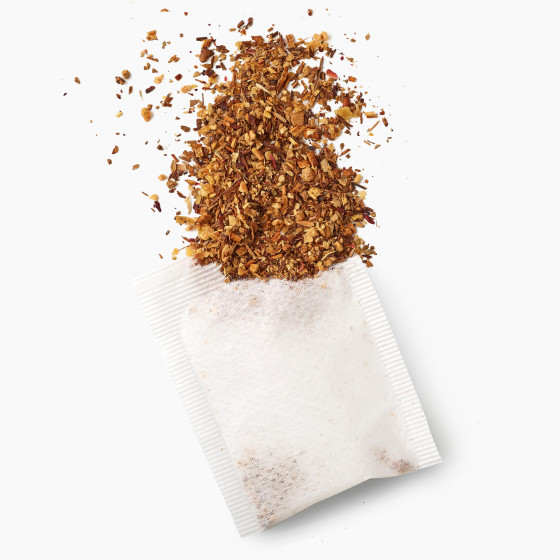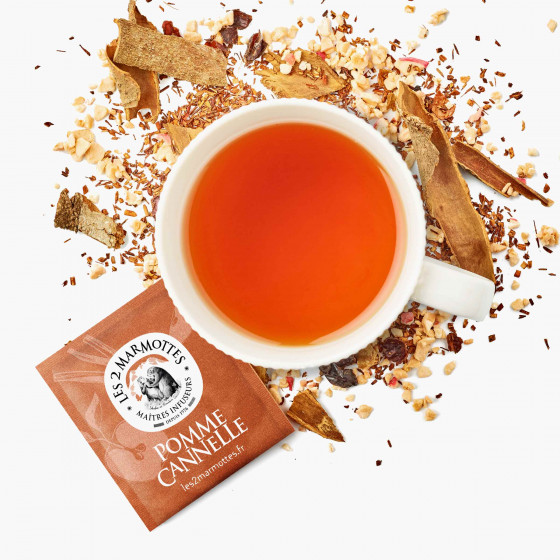 Apple & Cinnamon herbal tea
Apple & Cinnamon herbal tea
The genuine taste of nature
Creating a fruity infusion with no added flavours is no mean feat. Our brewmasters did it by finding the right balance between the spiced flavour of cinnamon and the sweetness of apple... The result: a gourmet infusion, simply designed for pleasure.
Tasting details
A coppery yellow hue.
An indulgent infusion with the aroma of cooked apple.
The spiced taste of cinnamon meets the sweetness of apple and rooibos in perfect harmony.
Health benefits
An infusion that can satisfy your sweet cravings with no added sugars... what more could you ask for!? To be enjoyed without moderation throughout the day,
and it's naturally caffeine-free!
Ingredients/Packaging
A selection of plants for infusion
Ingredients: 30% apple, 30% Chinese cinnamon bark, hibiscus flower, rooibos, stevia leaf. EU/Non-EU origin
Net weight: 45 g - Box of 30 teabags
Recyclable wrappers, tea bags contain no staples nor strings.
Product made in France (Haute-Savoie)
Our brewmasters' tasting suggestion