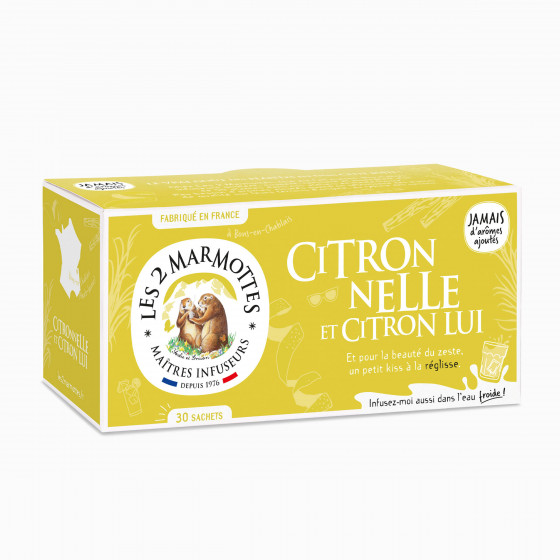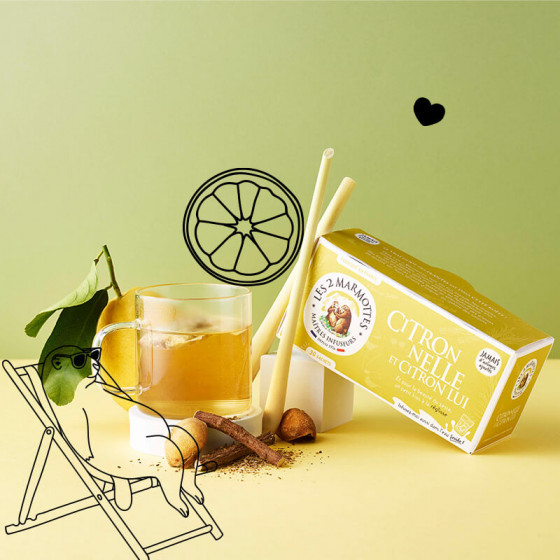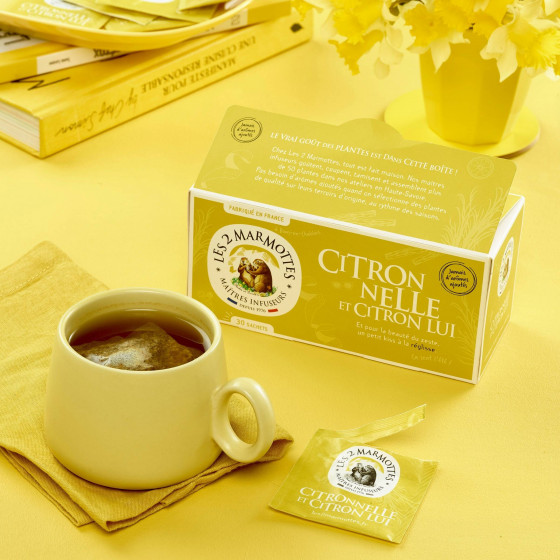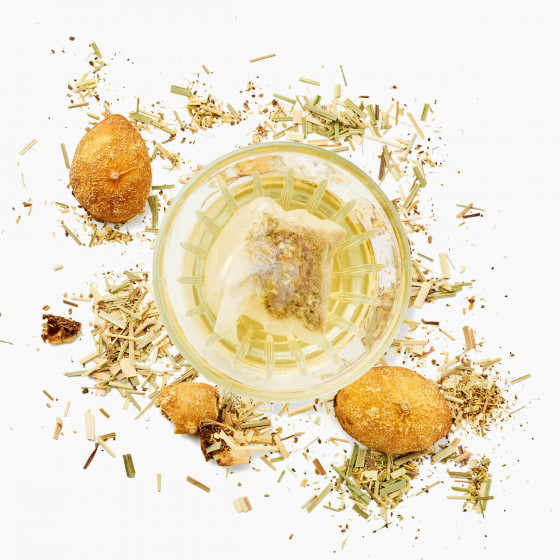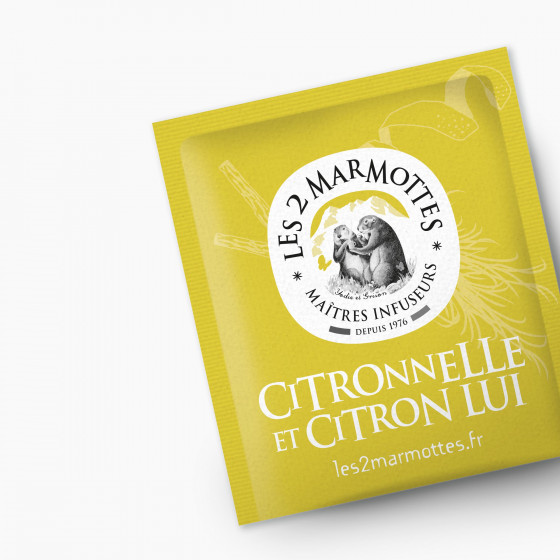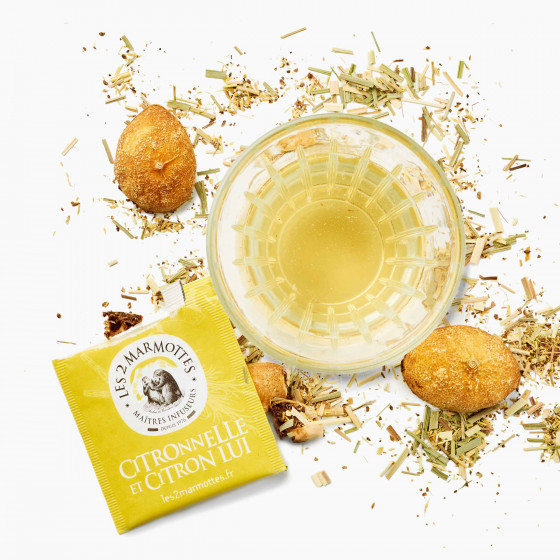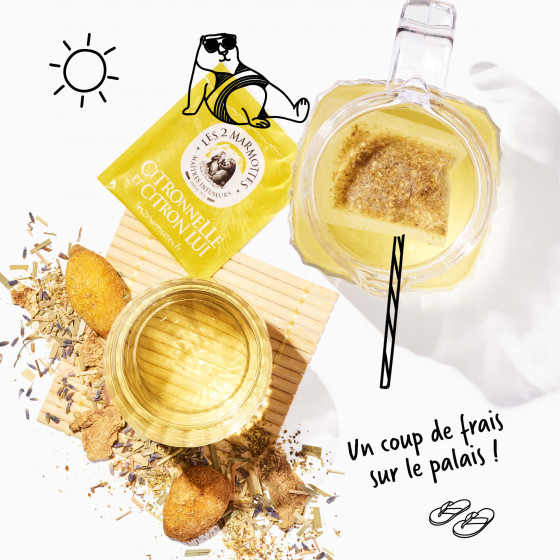 Lord & Lady Lemongrass herbal tea
Lord & Lady Lemongrass herbal tea
The genuine taste of nature
Summer zest to quench your thirst! A sunny-scented lemongrass recipe that can be enjoyed hot or ice cold. At Les 2 Marmottes, we always choose the most fragrant, tasty, and colourful plants, so there's no need for artificial flavours.
Tasting details
A pale yellow hue.
A nice lemony scent led by lemongrass and accompanied by lemon peel, which then gives way to the delicate floral touch of lavender.
The lemony notes and the lavender are well balanced in the mouth and accompanied by the sharp spiced note of the ginger. The liquorice brings a sweet touch that lingers on..
Health benefits
At Les 2 Marmottes, we've always been big believers in the power of plants. Known to keep mosquitoes away, lemongrass is also great for your mood, and all this without any caffeine, of course
Ingredients/Packaging
A selection of plants for infusion
Ingredients: 34% lemongrass, 34% lemon peel, 12% liquorice, lavender, ginger. France/Non-EU origin.
This product contains liquorice. People with high blood pressure should avoid excessive consumption.
Net weight: 37 g - Box of 30 teabags
Recyclable wrappers, tea bags contain no staples nor strings.
Product made in France (Haute-Savoie)
Our brewmasters' tasting suggestion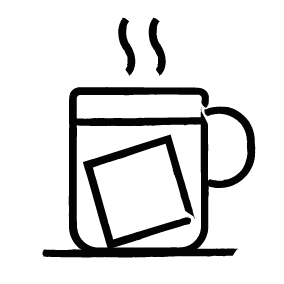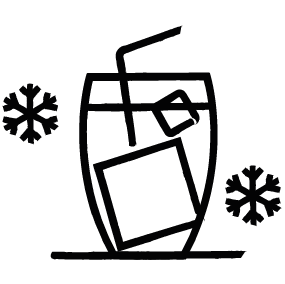 Try it cold
Brew 30 min in cold water