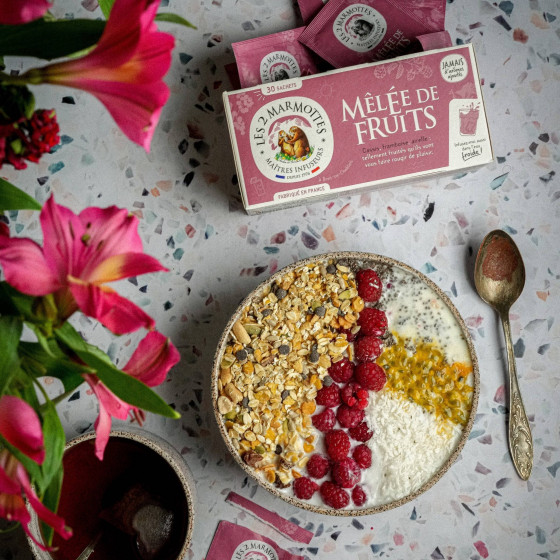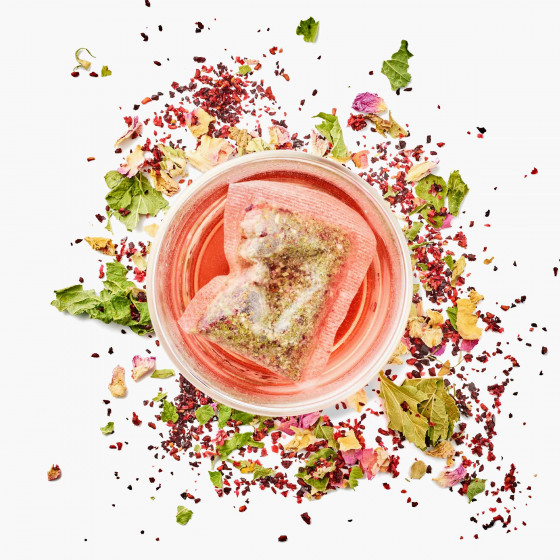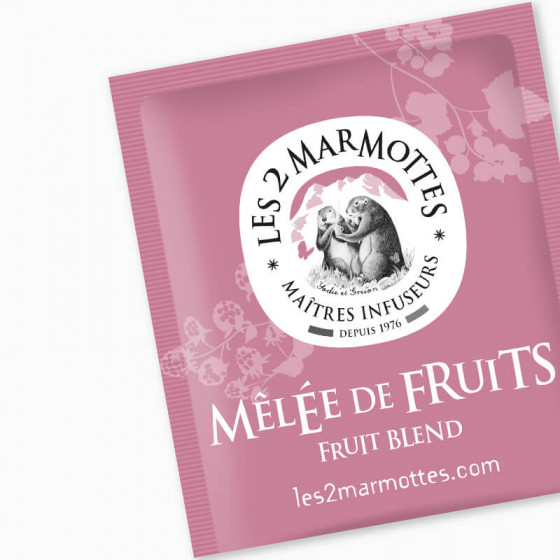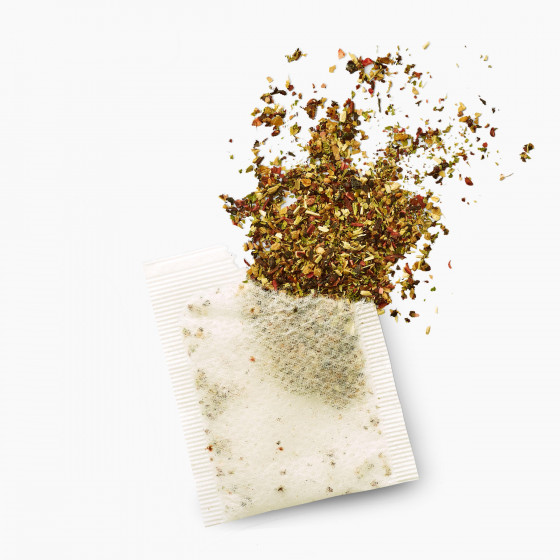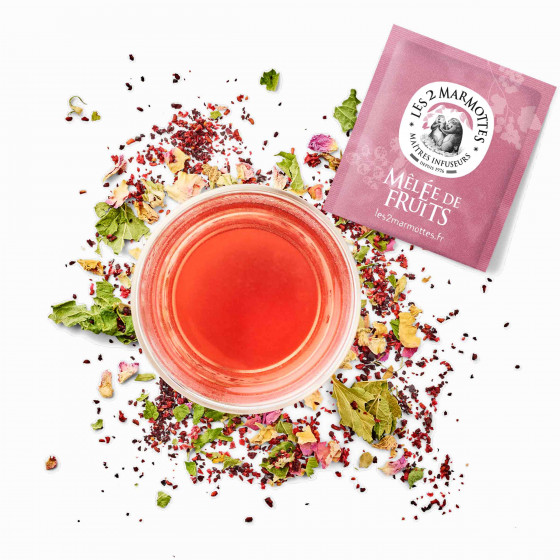 The genuine taste of nature
One summer day, our brewmasters were craving the decadent flavour of red fruits. They took up the challenge of creating a totally fruiTEA recipe with no added flavours! Blackcurrant, raspberry, and cranberry bring a delicious acidity, and the hibiscus leaves ensure that beautiful red colour. Mission accomplished!
Tasting details
A gorgeous scarlet hue.
A woody and fruity smell set off by the blackcurrant leaf.
A delightful taste with fruity and acidic flavours along with sweet notes of raspberry and blackcurrant.
Health benefits
A healthy and tasty infusion, ideal snack time, with the real taste of red berries. No artificial ingredients, no colouring, no added sugar. Honestly!
And all this without caffeine, of course!
Ingredients/Packaging
Sélection de plantes pour infusion
A selection of plants for infusion
Ingredients: 32% fruit (apple - 11%, blackcurrant - 10%, raspberry - 9%, cranberry - 2%), blackcurrant leaf, 21.3% hibiscus flower, rosehip, rose petal, stevia leaf. EU/Non-EU origin.
Net weight: 51 g - Box of 30 teabags
Recyclable wrappers, tea bags contain no staples nor strings.
Product made in France (Haute-Savoie)
Our brewmasters' tasting suggestion