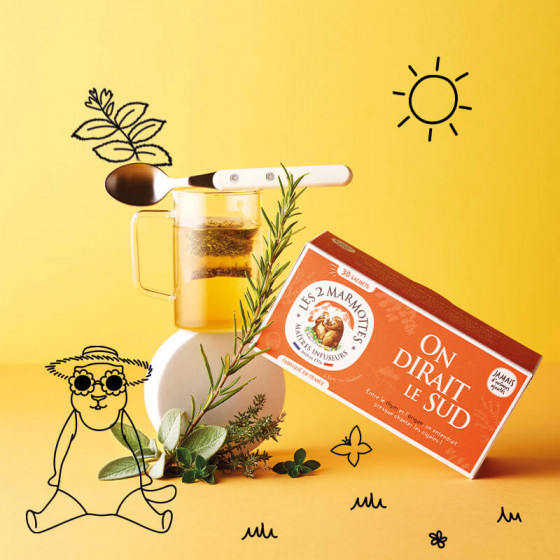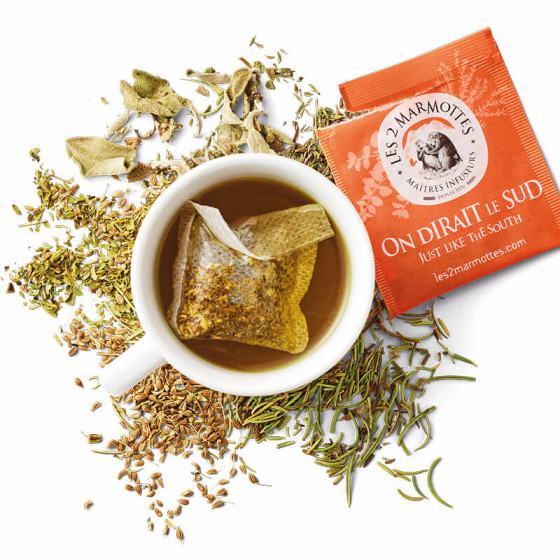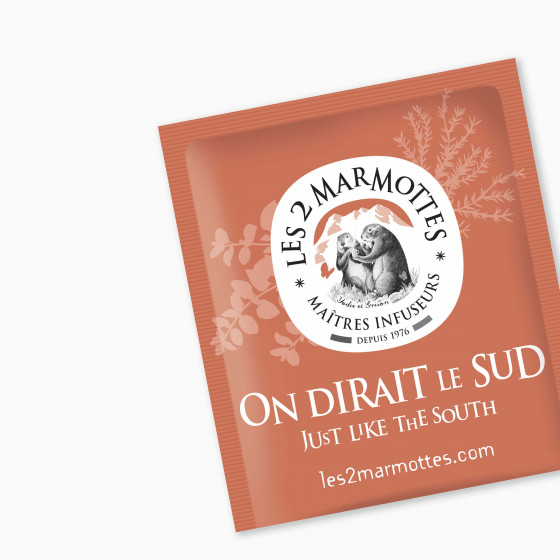 Just like the South herbal tea
Just like the South herbal tea
The genuine taste of nature
A breath of sunshine to delight your taste buds, our brewmasters were inspired by the scents of southern France for this tea. As always, they've selected only the very best plants. Their natural scent is well worth the indulgence. Close your eyes and be carried away by the aromatic fragrance of this gorgeous Mediterranean blend. 
Tasting details
At first sight, a light ochre yellow. 
Then a sunny fragrance. 
Herbaceous notes mingle with the woody scent of thyme. Oregano adds a spicy, aromatic touch, while a hint of aniseed brings a fresh breath.
Health benefits
Requires more effort apparently... This blend can be enjoyed as a drink or used as a bouquet garni. At Les 2 Marmottes, it's best known for bringing a little sunshine to our mugs. With its sweet, savoury flavour and naturally fragrant taste it brightens up our day!
The south is all about feel good vibes.
Ingredients
Ingredients thyme 32%, rosemary, oregano 21%, green aniseed, sage. EU/non-EU origin.
Net weight: 44 g - Box of 30 teabags
Recyclable bags - tea bags without staples, string or labels
Herbal Tea made in France (Haute-Savoie region)
Our brewmasters' tasting suggestion