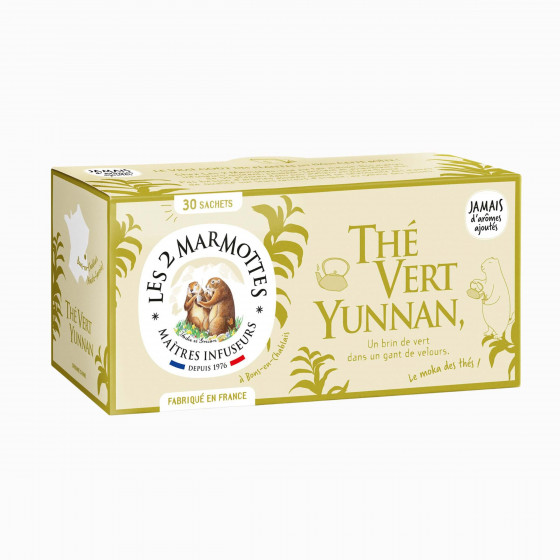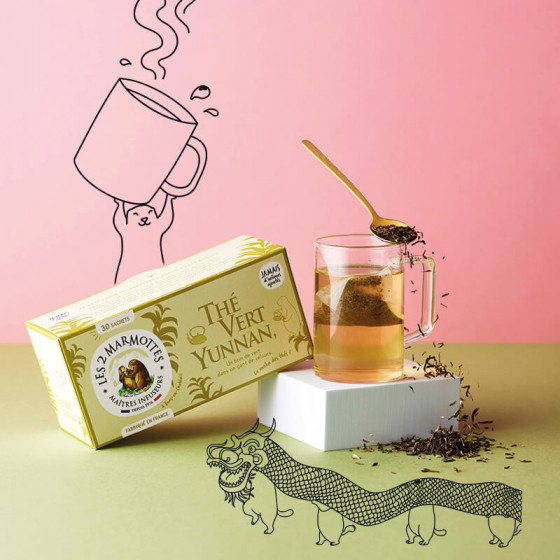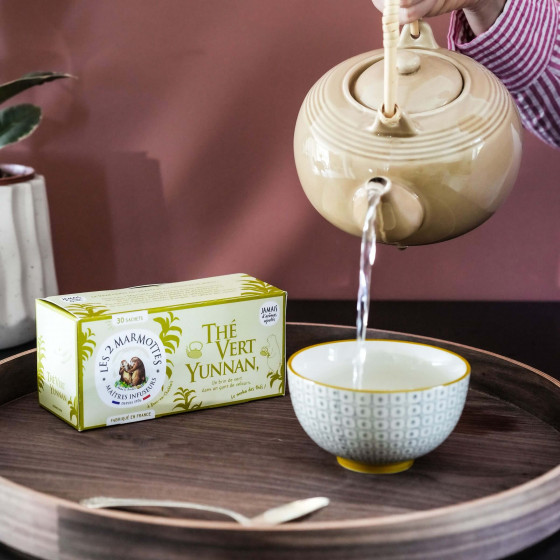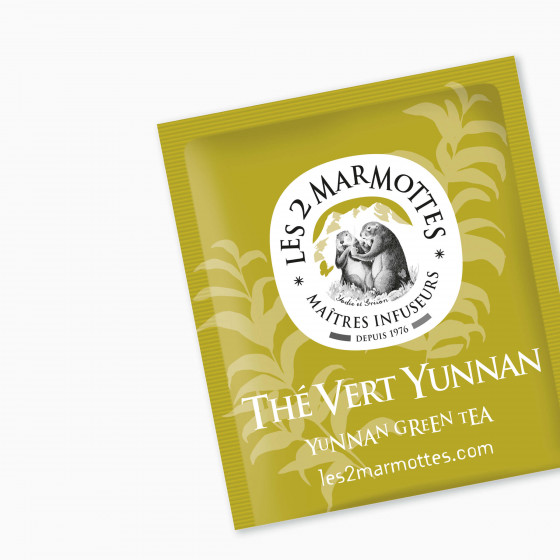 The genuine taste of nature

Our brewmasters have unearthed a green tea with a full-bodied aroma and green notes that linger in the mouth. Picked in the mountainous southern region of Yunnan province, it's referred to as the 'Mocha of teas' because of its strong character. A real pleasure for connoisseurs.
Tasting details

A yellow hue with light brown tints.
A slightly smoky scent.
The astringency and smoky note are counterbalanced by a plant-like taste. The green and fruity notes of this tea linger after tasting, making the moment last even longer.
Health benefits

It is also known as surgeon's tea, because it has the power to revive without over-stimulating the nerves. An invigorating green tea to be drunk in the morning or after a good nap.


Ingredients/Packaging

A selection of organic plants for infusion
Ingredients: 100% Yunnan green tea*. Origin: China. *100% organic ingredients. FR-BIO-15.
Net weight: 58 g - Box of 30 teabags
Recyclable wrappers, tea bags contain no staples nor strings.
Product made in France (Haute-Savoie)
Our brewmasters' tasting suggestion