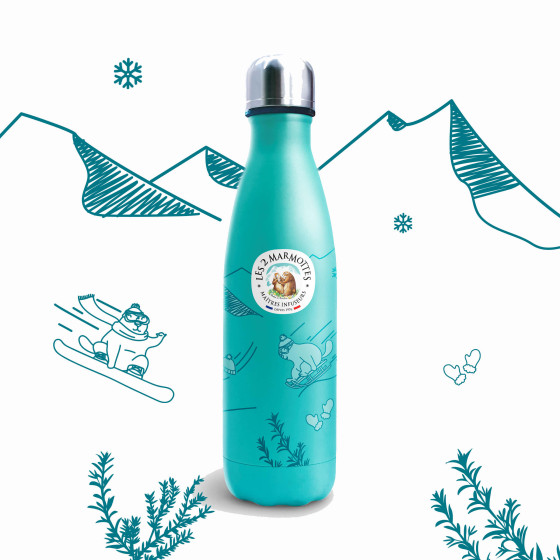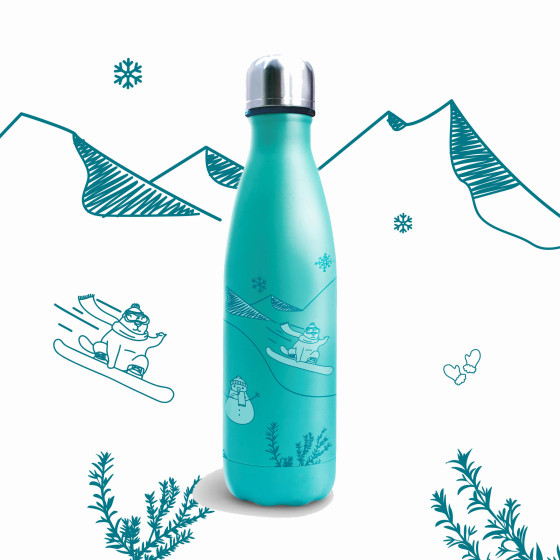 Description
Cheers to the marmots and cheers to you!
This limited edition lagoon bottle will keep your herbal teas warm or iced when you travel.
Bonus : cute marmots illustrations all around.
Specifics
Container: 500 ml.
Keeps content hot for 12h, cold for 24h.
Sealed cap
Net weight: 300 g.
Stainless steel
BPA-free
Dimensions : 260mm x 70mm.