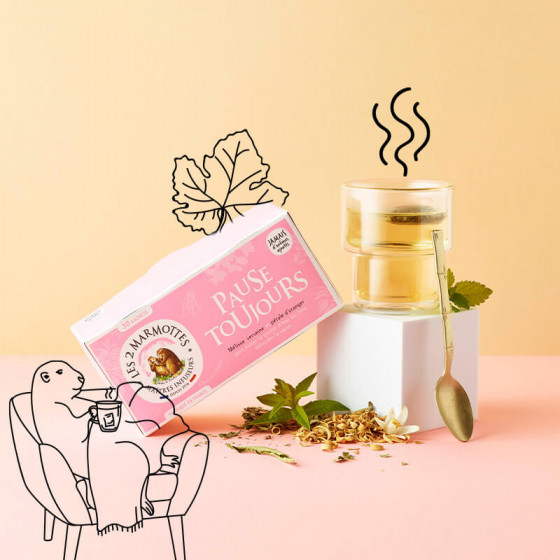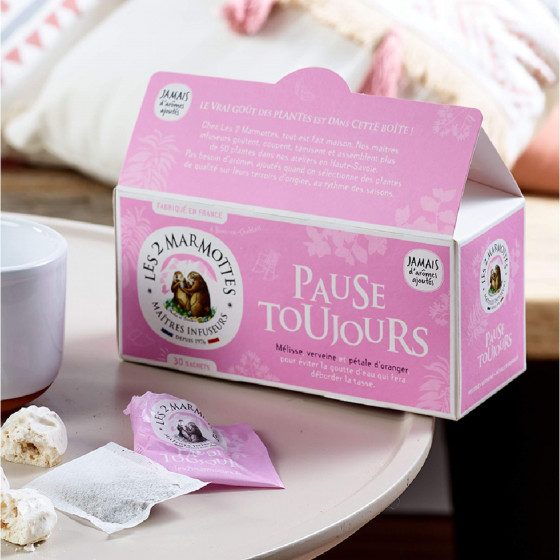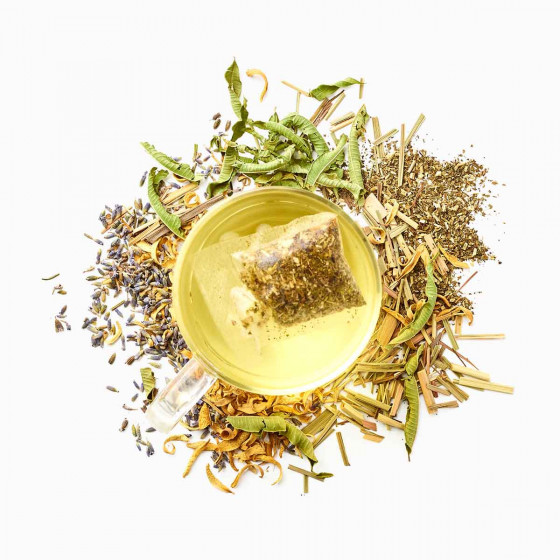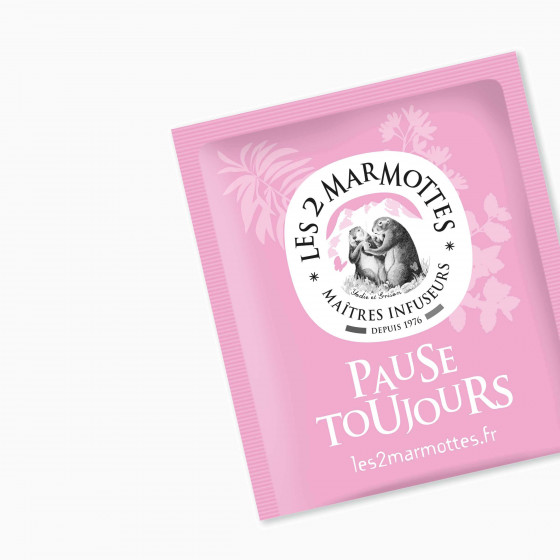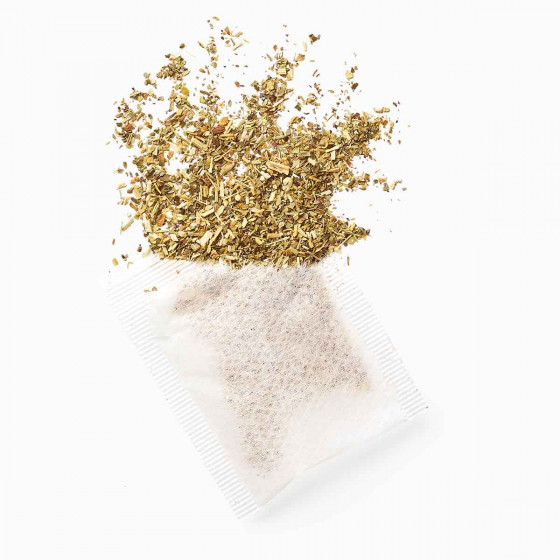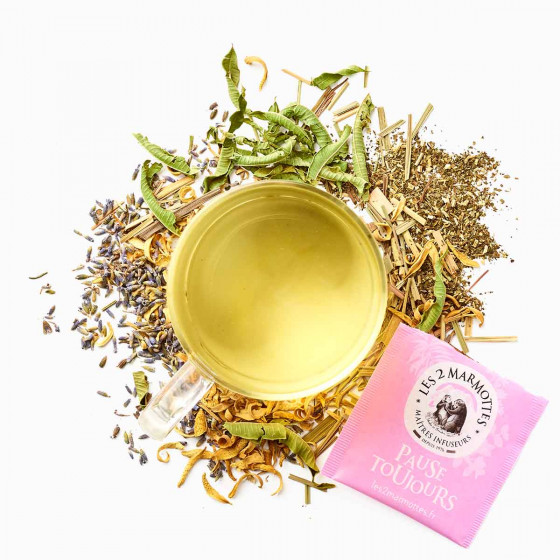 The genuine taste of nature
When it's time to Time Out, our brewmasters bring on the 'Marmotherapy': a good helping of lemon balm and verbena for their sweet, lemony scents, and a hint of orange petals for added comfort... all you need to really take it easy!  
Tasting details
A beautiful yellow hue with brown tints
The sweet aroma of plants with a slightly lemony accent.
A subtle and relaxing taste of lemon balm and verbena. The light and flowery scent of lavender lingers discreetly at the end.
Health benefits
A 'half-leaf, half-flower' blend to help you relax by tantalising your taste buds and calming your mind.
... And all this without caffeine, of course!
Ingredients/Packaging
A selection of plants for infusion
Ingredients: 40% lemon balm leaf, 20% scented verbena, 15% orange petal, lemongrass, lavender, orange leaf. France/Non-EU origin.
Net weight: 35 g - Box of 30 bags
Recyclable wrappers, tea bags contain no staples nor strings.
Product made in France (Haute-Savoie)
Our brewmasters' tasting suggestion