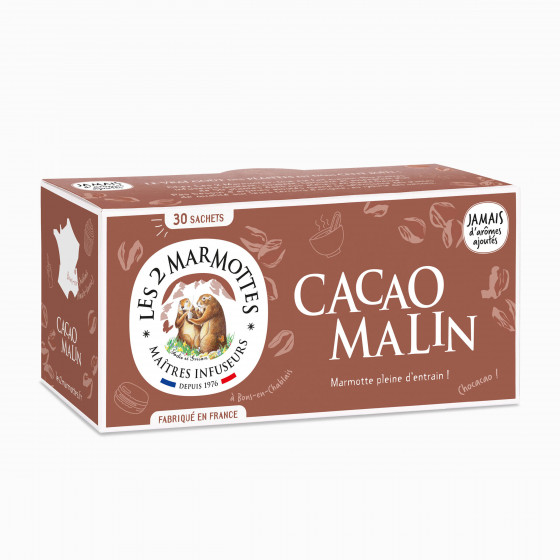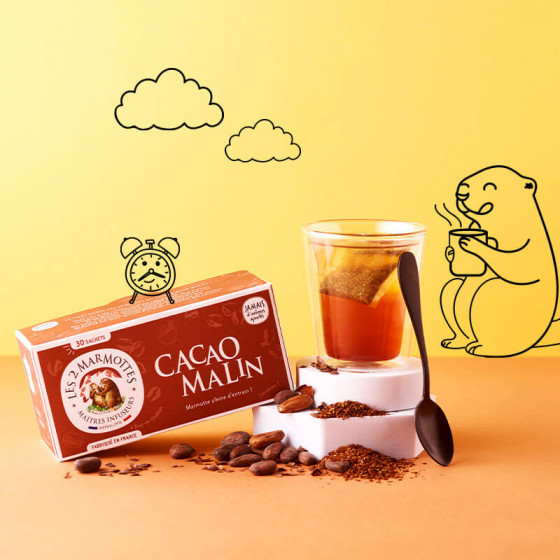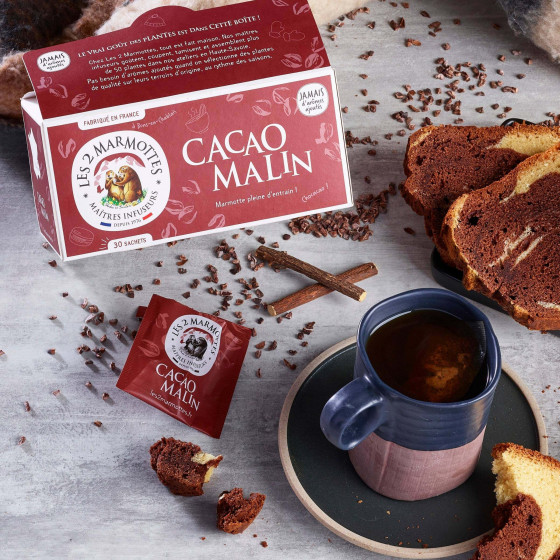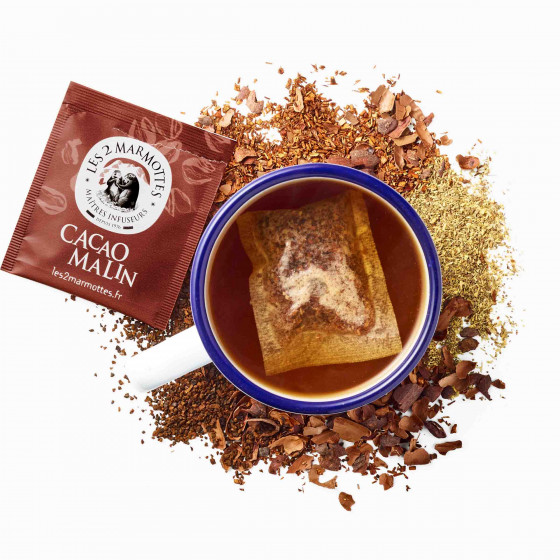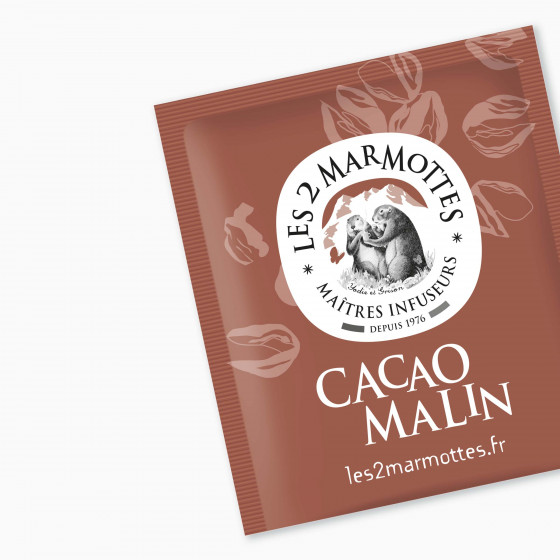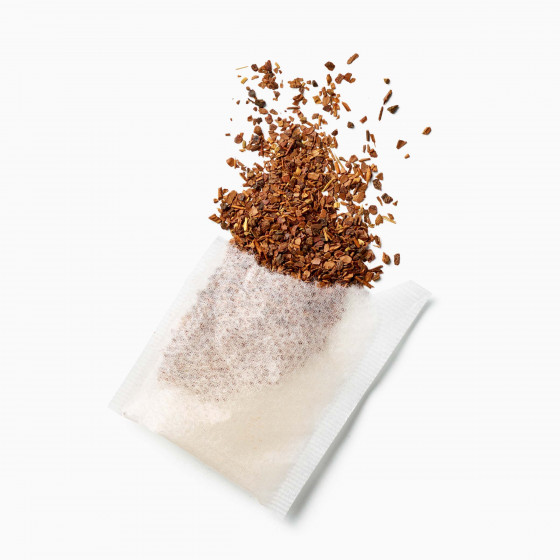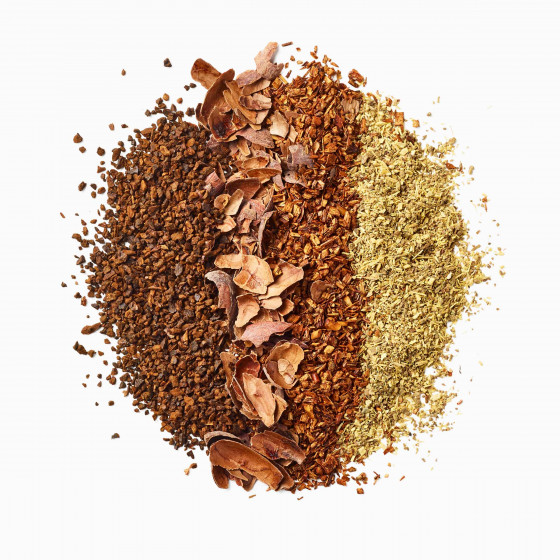 Cocoa and rooibos herbal tea
100% ORGANIC and made in France, this cocoa herbal tea has no sugar or added flavours: mind = blown! Delicately full-bodied but totally indulgent. The nutty flavour is softened by cocoa bark, for a taste sensation like no other!
This brand-new recipe created by our brewmasters combines the sweet taste of cocoa and the naturally fruity flavour of rooibos. It's the ideal combo to tea off your day! The winning team get out of the right side of bed! It's impossible to resist its warm colours and its oh so unique aromatic notes and flavours...
In fact, why would you want to? Sometimes wrongly referred to as 'red tea', rooibos, much appreciated by the Bushmen of Southern Africa, contains neither theine nor caffeine! Our organic rooibos infusion is the perfect drink for guilt-free indulgence! Even the littlest tea fans can join in! What time is it? It's Cheeky Cocoa time!
Tasting details
A distinctive orange-brown colour.
The bewitching smell of cocoa with hints of chicory.
A cocoa explosion upon tasting, largely accompanied by the chicory. The liquorice holds it together and brings and a touch of sweetness to this extremely indulgent brew.
When is the best time to drink a cocoa and rooibos infusion?
You simply won't be able to get enough of this organic rooibos! Delicious at any time of the day, this colourful and flavourful infusion fits our motto perfectly: guilt-free indulgence, for adults and children alike! The secret? Lots of anti-oxidants and minerals.
As for the calorie count, it's very low! You certainly won't be putting on any weight with our organic rooibos! And for people with lactose intolerance or allergies: zero risk! The bottom line: this cocoa infusion will be your go-to daily brew. Feeling a little sluggish? Peckish or craving a sweet treat? Time for a cup of Cheeky Cocoa to fill the gap!
Ingredients
A selection of ORGANIC plants for infusion - 100% plants with no added flavouring.
Ingredients: 66% cocoa bark*, 15% rooibos*, roasted chicory root*, liquorice*. EU/non-EU origin. *100% organic ingredients. FR-BIO-15. This product contains liquorice. People with high blood pressure should avoid excessive consumption.
100% plants: At Les 2 Marmottes, all our blends are 100% herbal and have no added flavours. And, because we seem to have a flair for it, we head out every year to find more of the best plants to bring you all their aromatic powers in our herbal teas. Flair, without skimping on quality: that's our philosophy!
100% made in France:  like all our recipes, our Cheeky Cocoa infusion was made from scratch by our brewmasters. Taste, aesthetics, colour. Nothing is left to chance. From the creation of our infusions to the shipping of orders, everything happens directly from our burrow in France's Haute-Savoie region. Haute-Savoie.    
Net weight: 60 g - Box of 30 teabags
Recyclable wrappers, tea bags contain no staples nor strings.
Product made in France (Haute-Savoie)
Our brewmasters' tasting suggestion