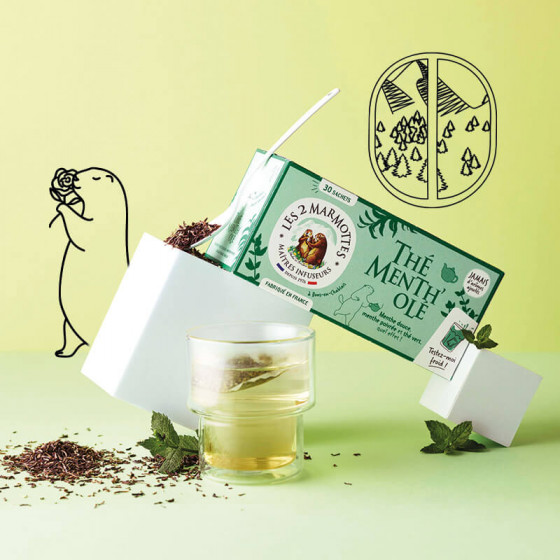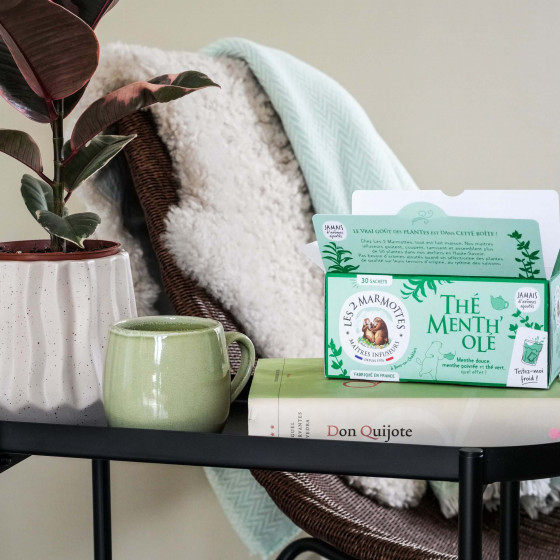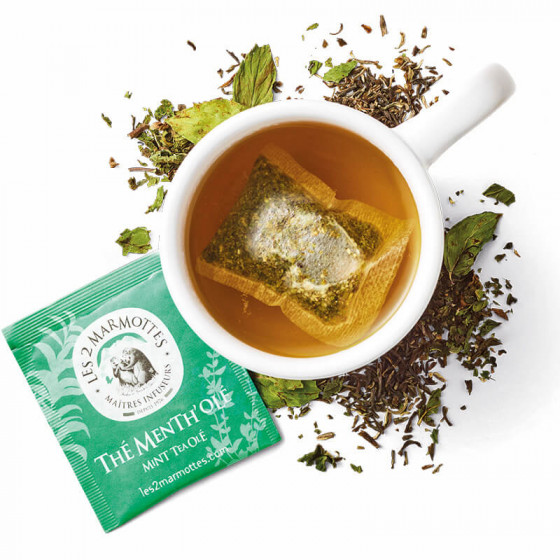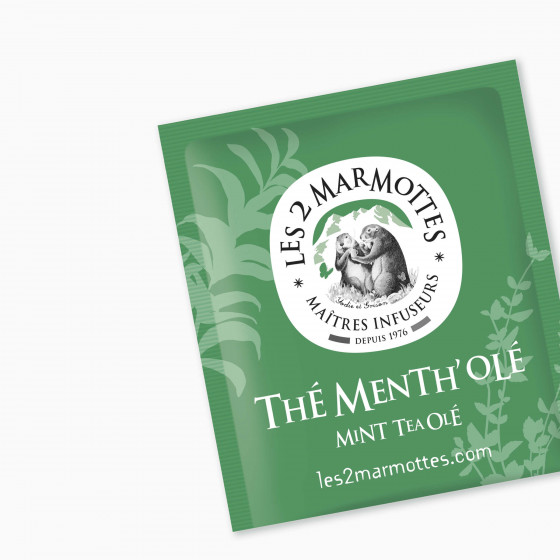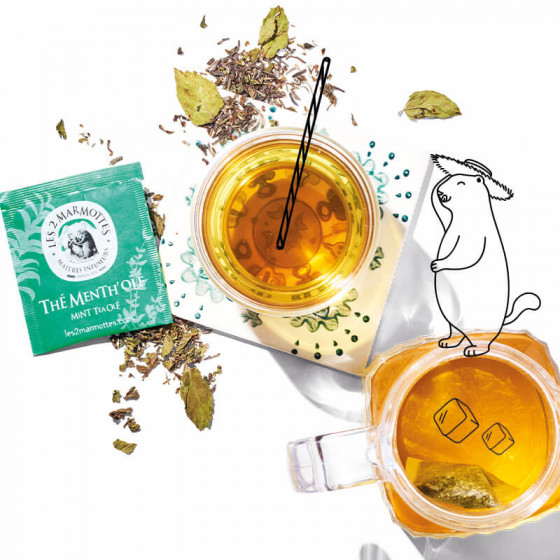 100% herbal organic tea

Inspired by eastern traditions, this mint green tea house brew exudes unparalleled freshness! The secret? A sprig of spearmint and a dash of peppermint.
The result: a rich and balanced blend with menthol accents. An organic green tea that boldly blends sweet, intense, spicy, and subtle gourmet notes. Which leave an incomparable fresh sensation in the mouth.
Enjoy it hot, cold, or even iced, our tasty and thirst-quenching mint green tea is not only for the morning! It is perfect with breakfast to rehydrate the body, eliminate toxins, and give you a little boost. You'll love the fragrant freshness after a meal. Our mint green tea is the perfect ally, with organic plants and nothing more, it can be enjoyed throughout the day and is packed full of benefits!
Tasting details

A yellow-brown hue.
A strong minty fresh scent.
When tasted, the tannic attack of the tea is quickly counterbalanced by the minty freshness of the two mint varieties, which lingers in the mouth.
What are the benefits of mint green tea?

Did you know...? Tea is the second most drunk beverage after water: nearly 6,000 cups are consumed per second worldwide! And it's far from random.
Delicious, thirst-quenching, quick to prepare, great to share and full of virtues... who doesn't love a good cuppa?! Concocted with the best ingredients and years of expertise, our mint green tea is here to take good care of you... Les 2 Marmottes honour!
Your daily dose of well-being... the vast array of medicinal properties will assist in relieving a range of daily aches and pains! As part of a healthy and balanced lifedata-font, of course! Organic green tea helps to stimulate the memory and to soothe your digestive flora.
So, are you a morning tea person or an all-day tea person?
Organic tea ingredients

A selection of organic plants for infusion
Ingredients: 50% green tea*, 50% spearmint and peppermint*. France/Non-EU origin. *100% organic ingredients. FR-BIO-15.
Net weight: 45 g - Box of 30 teabags
Recyclable wrappers, tea bags contain no staples nor strings.
Product made in France (Haute-Savoie)
Our brewmasters' tasting suggestion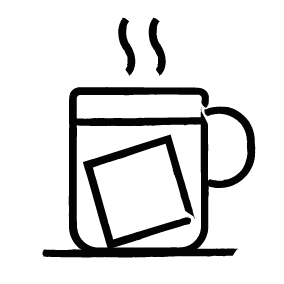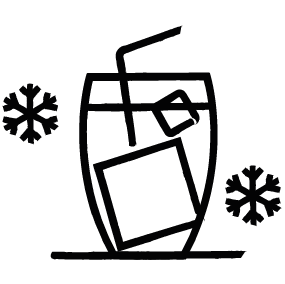 Try it cold
Brew hot, then leave to cool. After brewing, drink within the day. in cold water