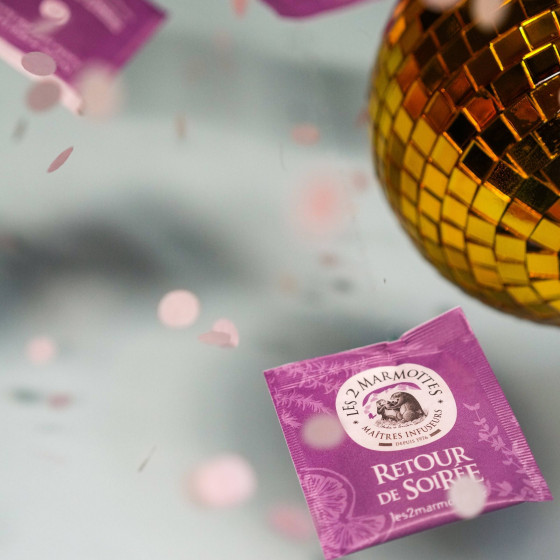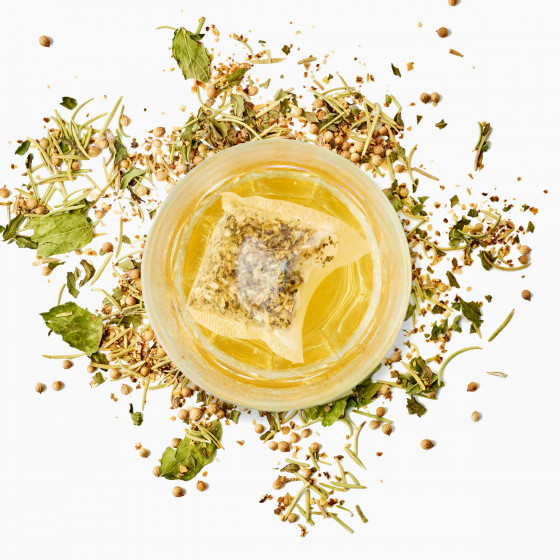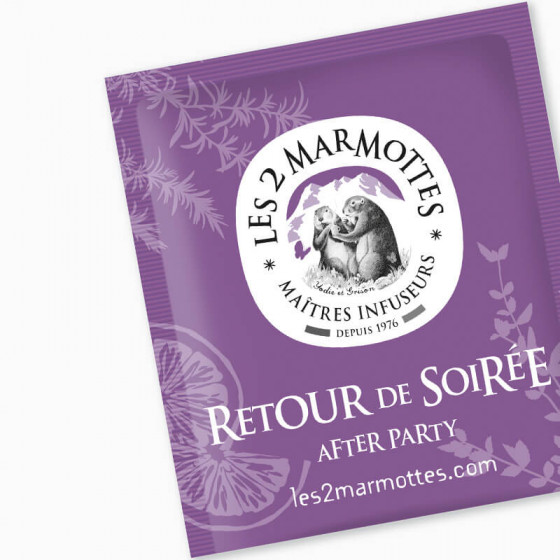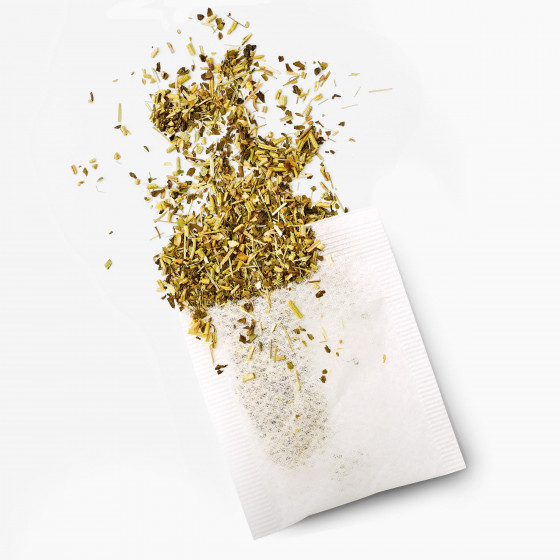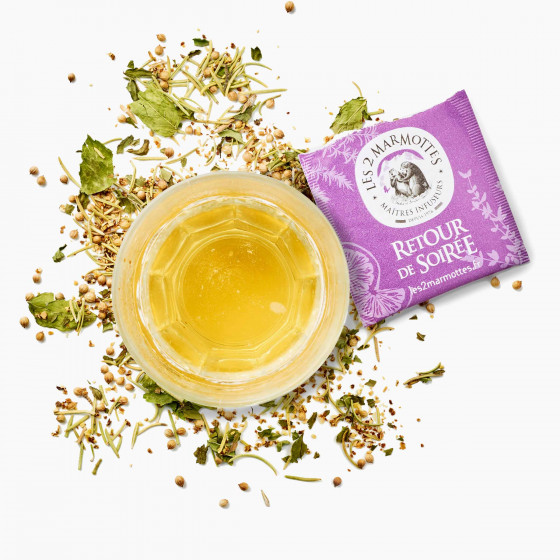 100% herbal organic rosemary and mint infusion
The day after a karaoke night, our brewmasters were wracking their brains: they'd lost their mojo, it was impossible to concoct any of the home brews that have made Les 2 Marmottes proud since 1976!
Recovering from their tough morning, they came up with the idea of this organic mint and rosemary tea to gently lift you back up after a night of overindulgence! A 100% herbal cocktail full of mint that packs a punch with its freshness. Rosemary provides a woody and invigorating scent. Lime lends its invigorating acidity. Sleep without counting sheep thanks to this organic herbal tea.
A very soothing infusion to sends you off to the land of nod in the blink of an eye. A totally wholesome and tasty drink with pinches of lemongrass and coriander. Happiness in cup... 100 % organic and made in France, guaranteed to help you to fall asleep naturally.
But, it'll also refresh your mind! The next morning, you'll wake up fresh as a daisy thanks to our organic rosemary and mint infusion!
Tasting details
A golden yellow hue with a touch of orange.
A subtle, fresh, and invigorating blend of rosemary, mint, and citronella scents.
On tasting, you'll enjoy the woody scent of rosemary, the intensity of the mint, and then the fullness of the lime-eucalyptus mixture, all on a lemongrass base.
What are the benefits of an organic mint and rosemary tea?
There's nothing better than this delicious organic rosemary and spearmint infusion for rehydration, better sleep, and to wake up feeling great! A simple cup you'll be good to go in the morning!
And it's no wonder really: there are only the best plants in this organic herbal tea for a good night's sleep! Our rosemary is harvested on the best soils during the best season, and it's known for its benefits when it comes to digestion. Spearmint is an aromatic medicinal plant used since time immemorial. And, to make digestion even easier, we've also added lemongrass, eucalyptus, lime and coriander seeds.
With this organic mint and rosemary tea, there's no thyme for bloating, headaches, or any other misadventures of that come with an evening of indulgence!
Organic infusion ingredients
A selection of organic plants for infusion
Ingredients: 35% rosemary*, 30% spearmint*, lemongrass*, coriander seed*, 7% lime*, eucalyptus*. EU/Non-EU origin. *100% organic ingredients. FR-BIO-15.
Net weight: 42 g - Box of 30 teabags
Recyclable wrappers, tea bags contain no staples nor strings.
Product made in France (Haute-Savoie)
Our brewmasters' tasting suggestion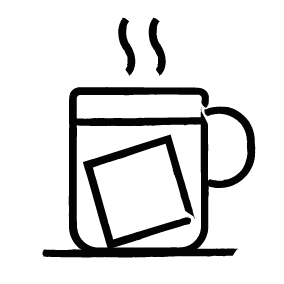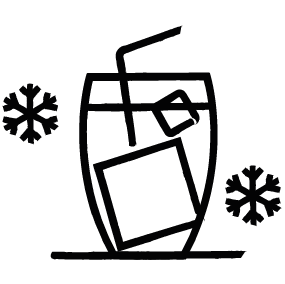 Try it cold
Brew 60 min in cold water