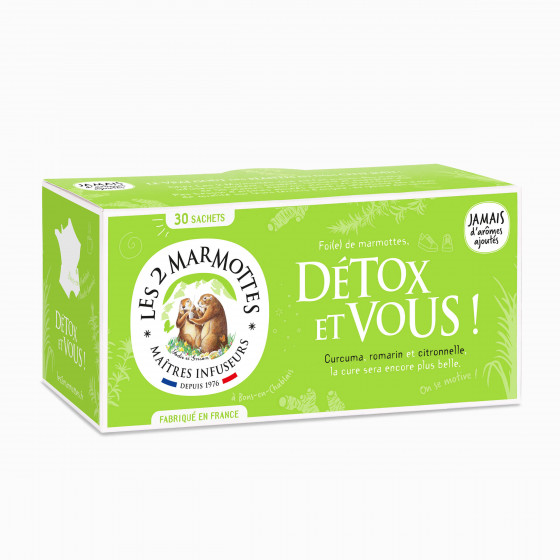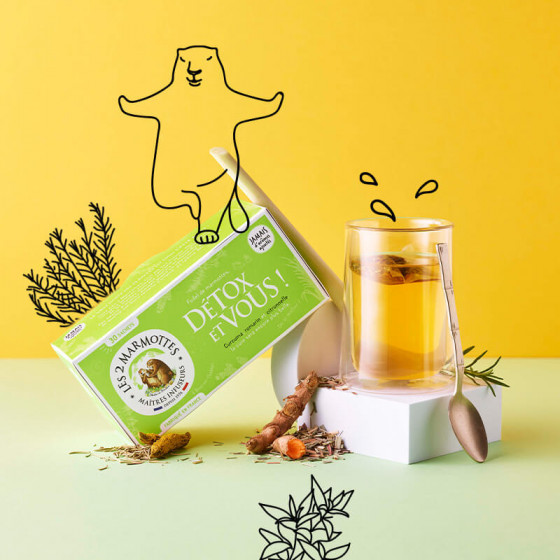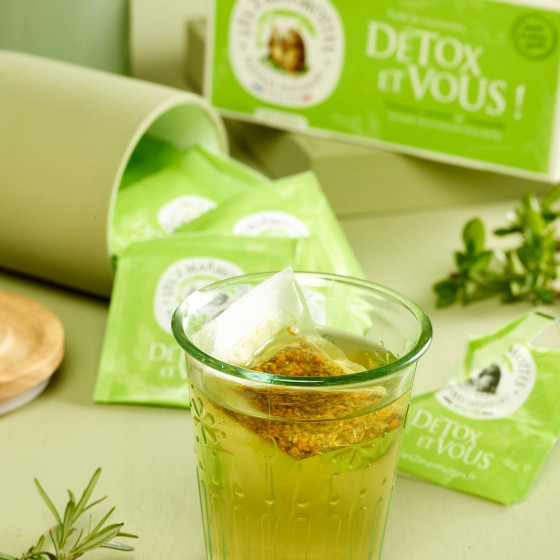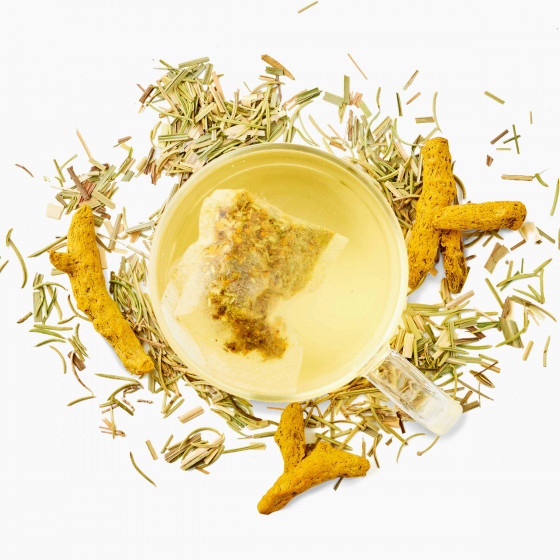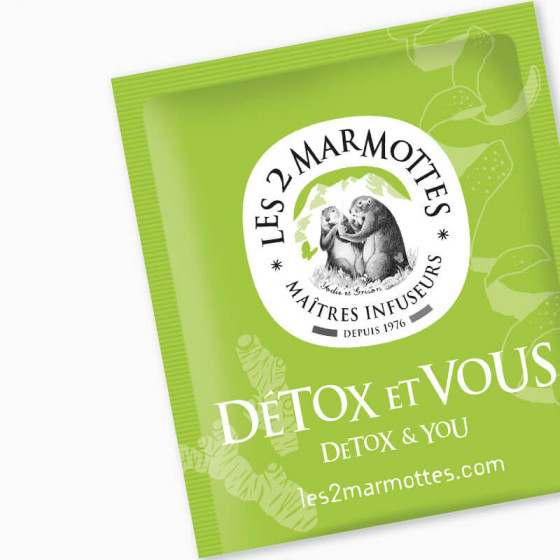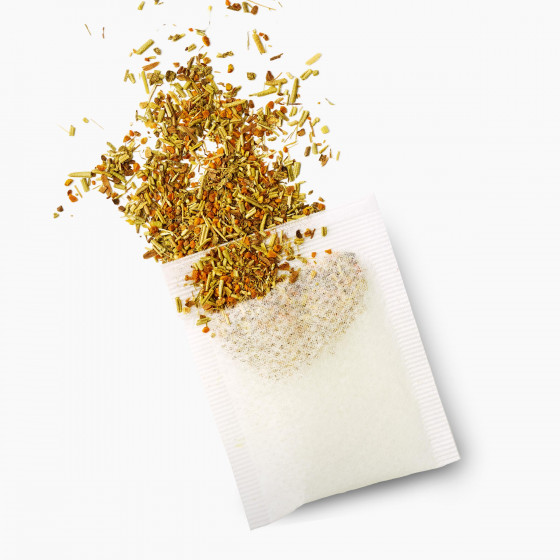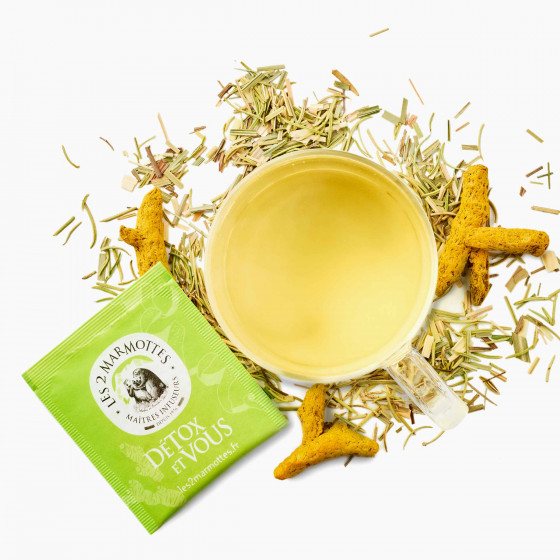 100% herbal turmeric and rosemary tea
A brew offering a perfect balance between the spicy taste of turmeric, the fruity and tangy touch of lemongrass, and the woody power of rosemary.
It's the roots of the 'curcuma longa', yellow-orange rhizomes, that ensure the beautiful colour of our turmeric infusion.
Also known as Indian Saffron, turmeric is one hell of a spice! It has been used since the dawn of time in Africa and Asia. This close cousin of ginger, with its slightly peppery aromas and somewhat pungent flavour makes the perfect condiment, medicine, or dye.
With the fruity and tangy notes of lemongrass and the woody power of rosemary and cinnamon, take a sip of our Detox and You infusion to reap all the benefits of this delicious golden spice.
What are the benefits of turmeric in infusions?
The benefits of turmeric have been known for thousands of years. Its popularity has gone global, with a production rate of 25 kg per second! And don't take our word for it, all the sustainable consumption entities agree!
The therapeutic potential of turmeric is the true spice of life: studies count no fewer than 580 benefits! All this is thanks to curcuminoids, which are pigments of the polyphenol family offering indisputable anti-oxidant properties. This little ochre tuber originating from South-East Asia is a precious ally for all the cells in our body, and it'll be of particular help to the liver and the gall-bladder.
And all this without caffeine, of course!
When is the best time to drink a turmeric infusion?
Treat yourself to a detox: 3 cups a day for 15 days.
As part of a detox, enjoy 3 cups a day for a maximum of 15 days. Be sure to maintain a varied and balanced diet and a healthy lifedata-font. For pregnant or breastfeeding people and children under 12, ask your doctor for advice before consuming. Not intended for people with bile duct issues.
Turmeric and rosemary herbal tea ingredients
A selection of plants for infusion
Ingredients: 35% Curcuma longa turmeric, 25% rosemary, 20% lemongrass, cinnamon bark, lemon peel. Non-EU origin.
Net weight: 46 g - Box of 30 teabags
Recyclable wrappers, tea bags contain no staples nor strings.
Product made in France (Haute-Savoie)
Our brewmasters' tasting suggestion