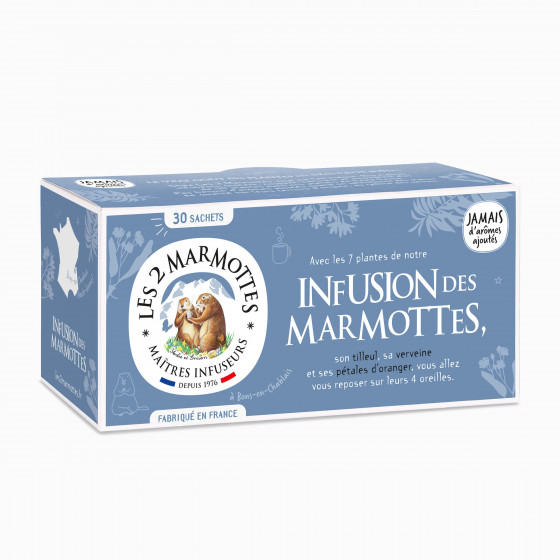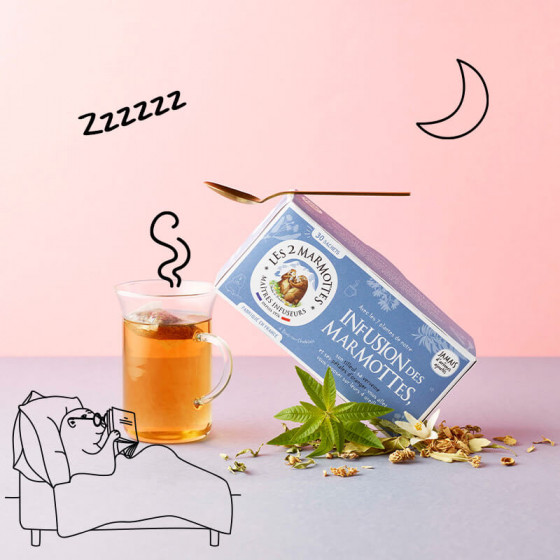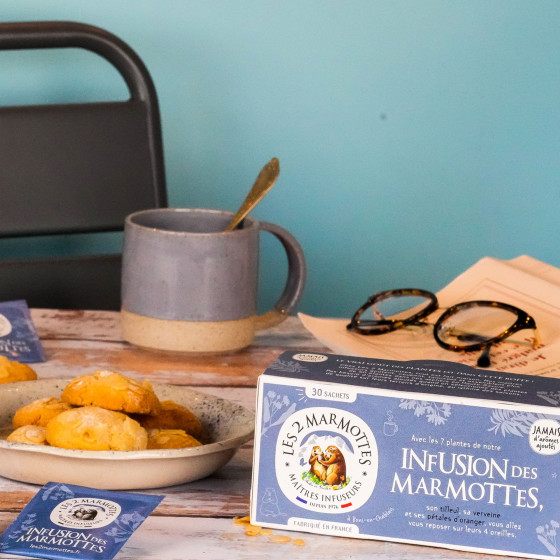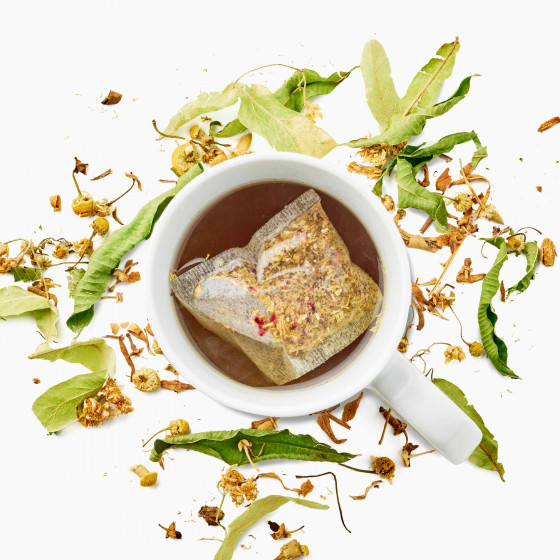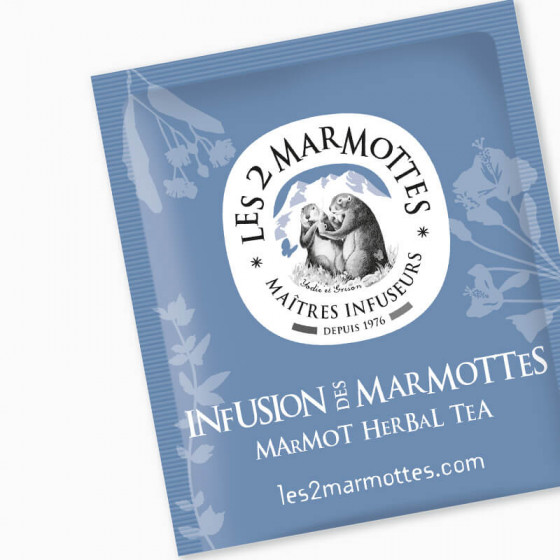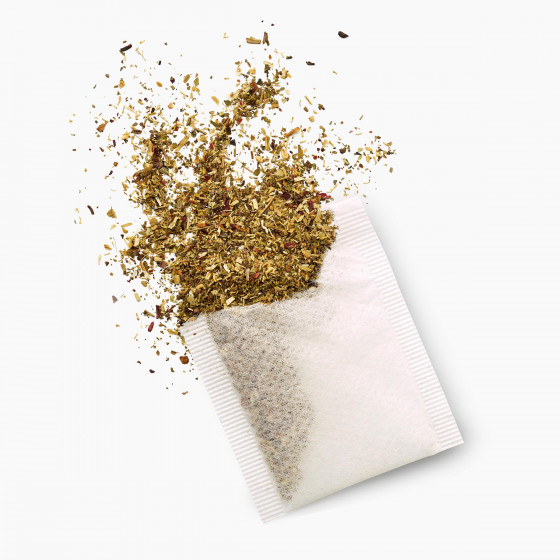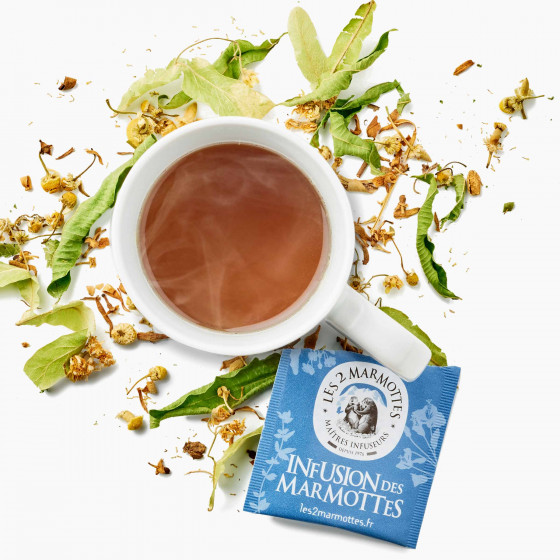 The genuine taste of nature
Les 2 Marmottes created this special blend of 7 plants, which has become the most famous infusion in the Haute-Savoie region. We cut, sift, and blend whole plants with our own hands, each bringing their own fresh, floral, or full touch. All of our brewmasters' expertise can be found in the balanced taste of this recipe.
Tasting details
Pinkish, orangey, and greenish hues.
A strong peppermint scent, the sweet and flowery notes of chamomile and verbena, followed by the slightly acidic touch brought by hibiscus.
The acidic taste of the hibiscus is balanced by the verbena, the camomile, and the linden with their soft and flowery notes. The peppermint lingers in the mouth with its fresh and pungent note, all underlined by the orange petal.
Health benefits
To relax and unwind after a busy day, nothing beats the soothing power of plants. Your daily ritual to decompress, meditate, and feel great.
Ingredients/Packaging
A selection of plants for infusion
Ingredients: 20% linden, 20% scented verbena, peppermint, hibiscus flower, rosehip, German chamomile, 4% orange petal. EU/Non-EU origin.
Net weight: 46 g - Box of 30 teabags
Recyclable wrappers, tea bags contain no staples nor strings.
Product made in France (Haute-Savoie)
Our brewmasters' tasting suggestion