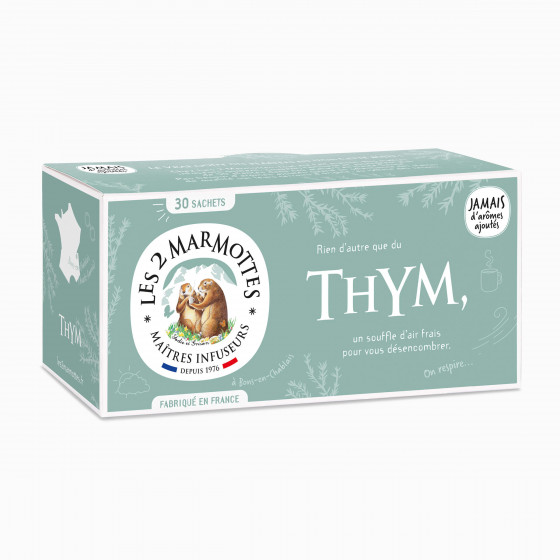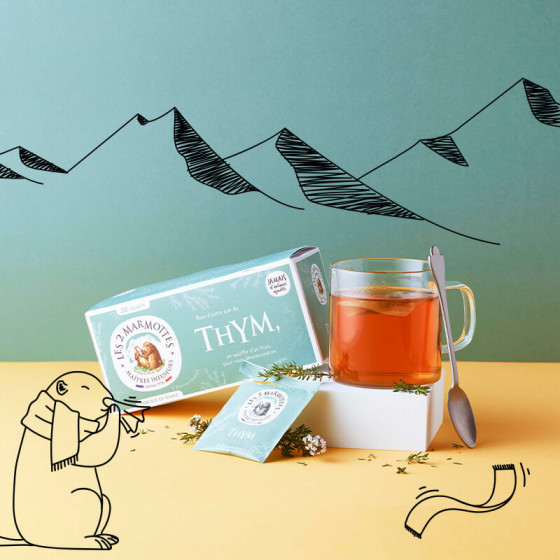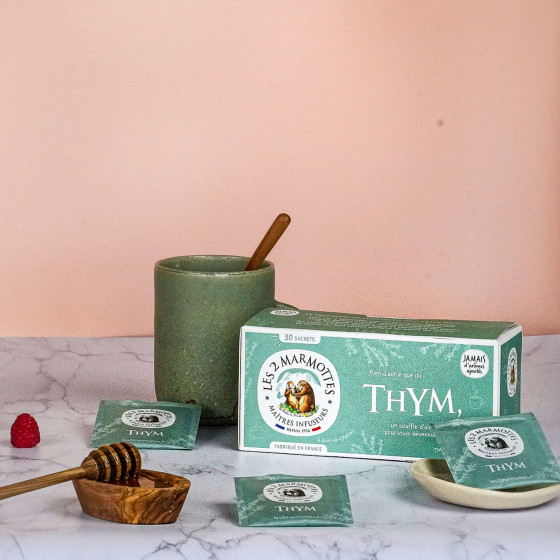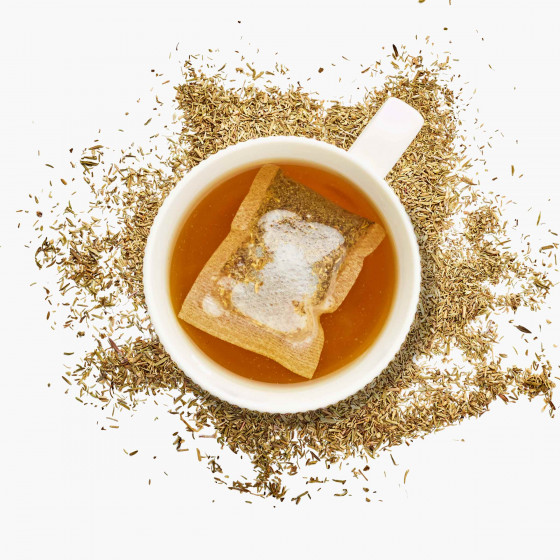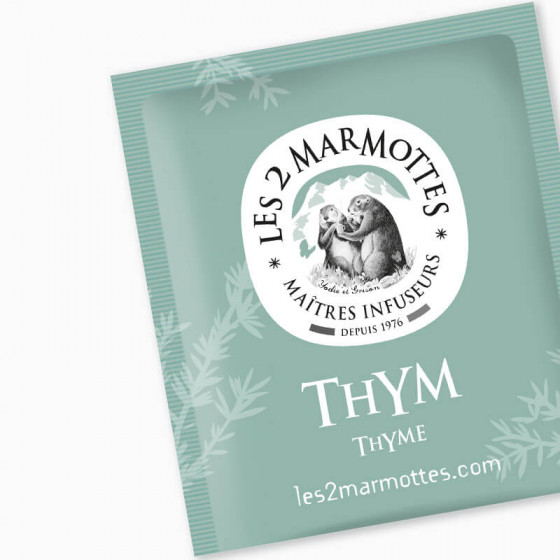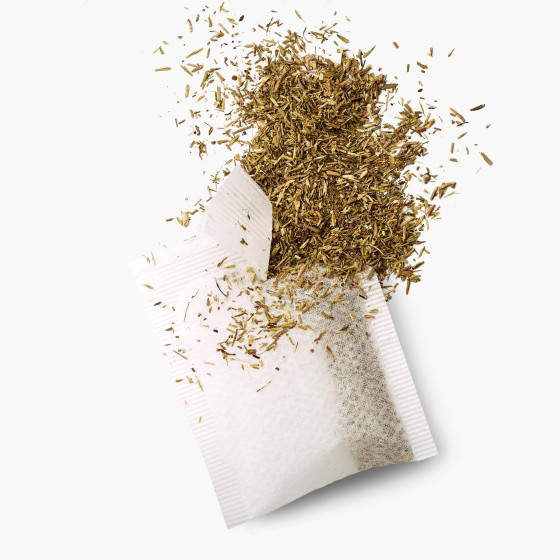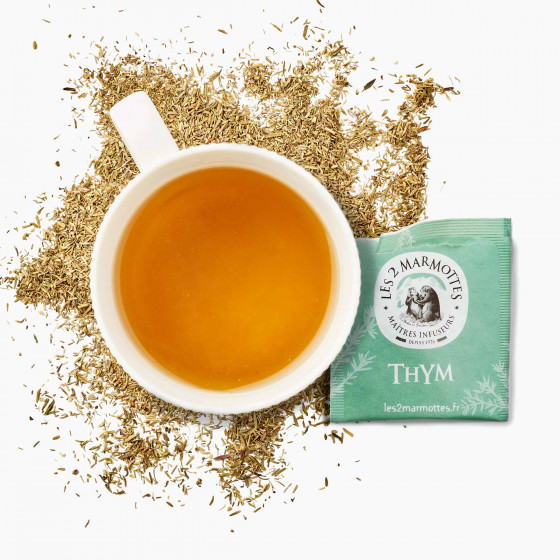 100% herbal thyme infusion
Not one but several varieties of thyme make up our unique recipe. Our brewmasters work with the whole thyme leaf to ensure it expresses all its aromatic power once infused. Taste, select, check, cut, sift, combine... Infusion is an art form.
To create this thyme infusion with unrivalled aromas, flavours, and benefits, our brewmasters opted for variety. And it's good job they did: the combination of thymus vulgaris and thymus zygis, harvested on the best soils during the best season, gives this recipe a truly unique aromatic power!
It's impossible not to fall under the spell of the warm, sweet scent of our thyme herbal tea! One cup is enough to transport you to the Mediterranean heath, where this extraordinary herb thrives. In Ancient Egypt, it was used to embalm bodies. Its Greek roots tell us all we need to know: literally meaning perfume, thyme was used as a fragrant gift. In the Middle Ages, it was even used against plague epidemics in Europe. As you can see, a thyme infusion is a delightful smelling cup of goodness! And, best of all, it's full of health benefits. 
Tasting details
A warm yellow ochre colour.
The characteristic scent of thyme, which is strong and intense, with a mixture of woody and fresh notes.
The distinctive taste of thyme, with woody, fresh, and camphorous notes. An infusion full of body and intensity that lingers on the palate.
What are the benefits of a thyme infusion?
Thyme is a spectacular plant. And don't just take it from us... The WHO acknowledges its use "(...) against coughs during spouts of colds or bronchitis, to be gargled in the case of laryngitis and inflammation of the tonsils." Thyme is full of benefits to help soothe your winter ailments. Nothing beats a thyme infusion by the fire to help relieve coughs, bronchitis, asthma, bloating, and certain digestive disorders. All this is thanks to the highly active properties of the essential oils contained in its dried flowers and leaves.
Check out our article on the benefits of thyme.
And all this without caffeine, of course!
When should I drink thyme herbal tea?
Among its many virtues, thyme is great for everything respiratory! Enjoy 2 cups a day for an airway-clearing effect. From morning onwards, breathe in... breathe out...
Be sure to maintain a varied and balanced diet and a healthy lifedata-font. For pregnant or breastfeeding people and children under 12, ask your doctor for advice before consuming. Not intended for people who are hypersensitive to plants of the Lamiaceae family.
Thyme tea ingredients
A selection of plants for infusion
Ingredients: 100% thymus vulgaris/zygis. EU origin.
Net weight: 35 g - Box of 30 bags
Recyclable wrappers, tea bags contain no staples & no strings.
Infusion produced in France (Haute-Savoie)
Our brewmasters' tasting suggestion