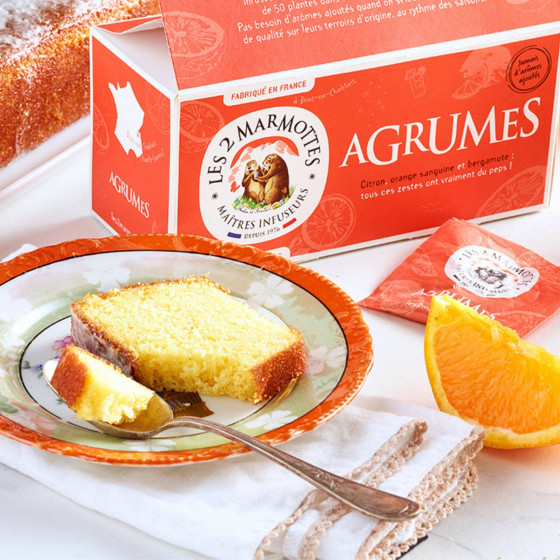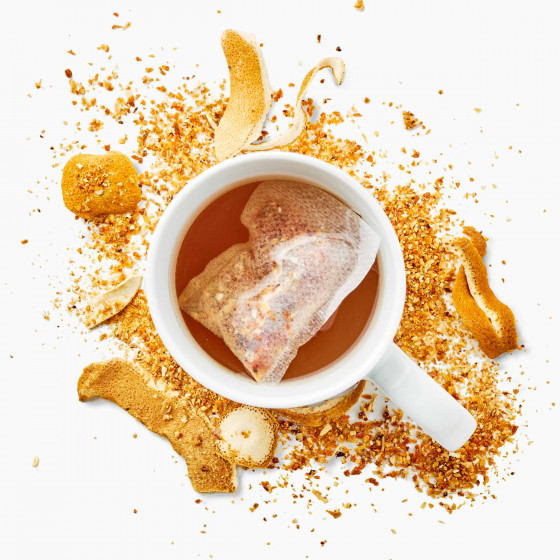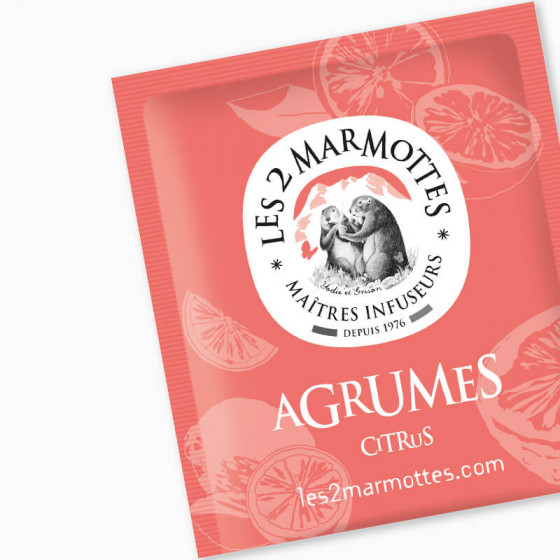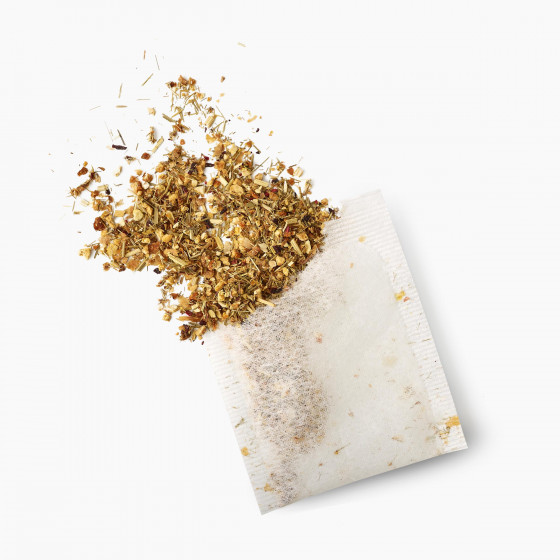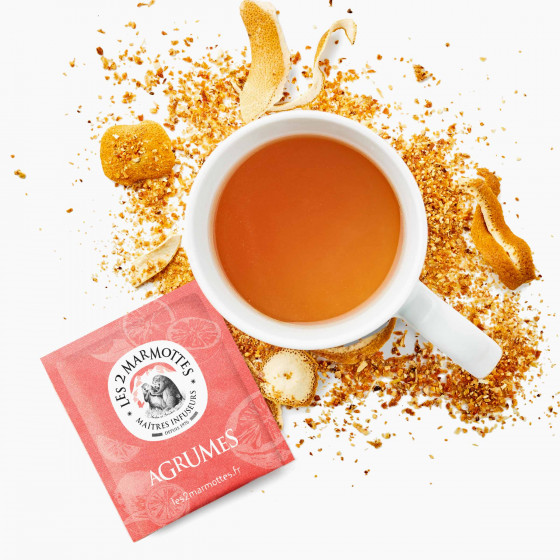 The genuine taste of nature
Our brewmasters have taken up the challenge of creating a totally fruity recipe with no added flavouring! To achieve this, they've teamed fruits and plants together, carefully selecting each variety along the way. Fruit, zest, peel: enjoy the best of citrus fruits as a hot or cold infusion.
Tasting details
A bright coppery-orange infusion.
A sweet blend of bitter peel, sweet orange, and lemony notes.
A full-bodied citrus fruit attack, clear bitter notes, and a touch of acidity from the orange. A fresh and sweet lemon finish.
Health benefits
A healthy drink with the real taste of citrus fruits, no artificial flavours, no colouring, and no added sugars. Honestly! And all this without caffeine, of course!
Ingredients/Packaging
A selection of plants for infusion
Ingredients: 73.7% citrus fruits (including lemon fruit and peel - 30%, blood orange - 20%, orange peel, bergamot - 4.8%, lime, pomelo), lemongrass, hibiscus flower, stevia leaf. EU/Non-EU origin.
Net weight: 39 g - Box of 30 teabags
Recyclable wrappers, compostable tea bags (no glue, no staples, no string).
Infusion made in France (Haute-Savoie)
Our brewmasters' tasting suggestion