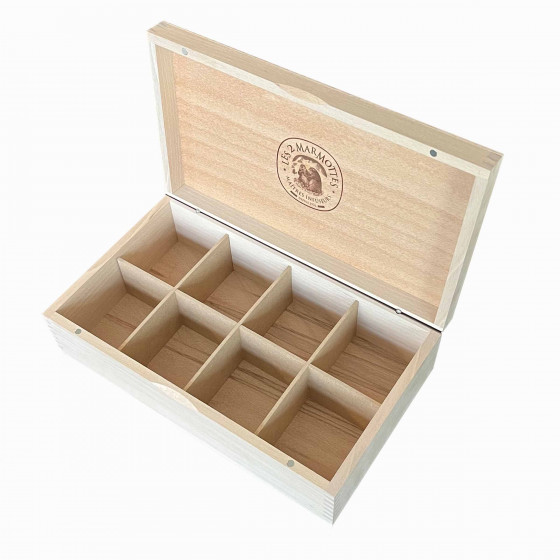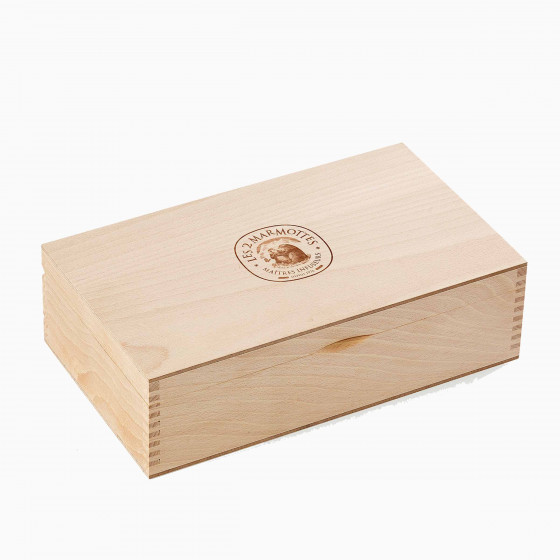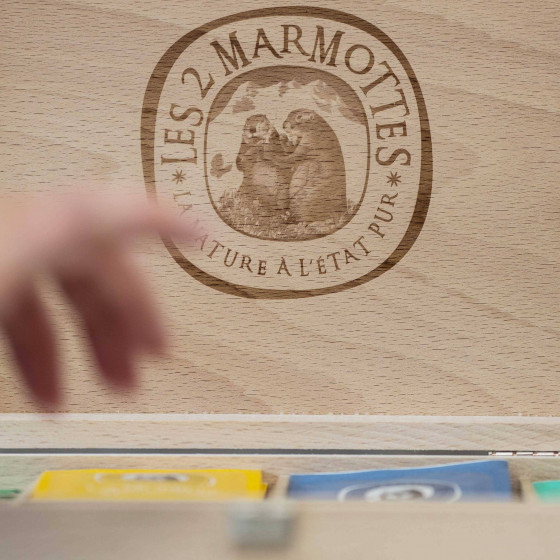 Empty Jura wooden box - 8 compartments
Empty Jura wooden box - 8 compartments
Description
Made in France's Jura region by a small business boasting the Living Heritage Company label (Entreprise du Patrimoine Vivant), this beechwood box is made from material sourced in sustainably managed forests. Traditional craftsmanship is respected and at the same time complemented by the latest in industrial technologies to ensure that the quality of production is always of the highest standard. The new magnetic fastening and discreet cylindrical hinges give this box all the modernity required for a completely original gift. 
This box is sold empty but can store 120 teabags (8 blends x 15 teabags). It's up to you to fill it with your favourite Les 2 Marmottes creations. It has eight compartments, making it ideal for presenting a selection of teas and infusions to accompany you throughout the day!
Dimensions
Inner Dimensions 289x161x80 mm; outer Dimensions 307x179x87 mm. Natural sanded finish. Les 2 Marmottes' logo is burned onto the inside and outside of the lid.
Box sold empty, holds about 120 Les 2 Marmottes teabags.