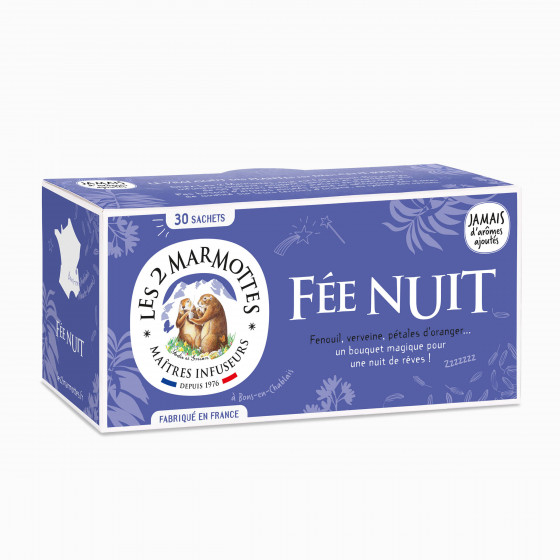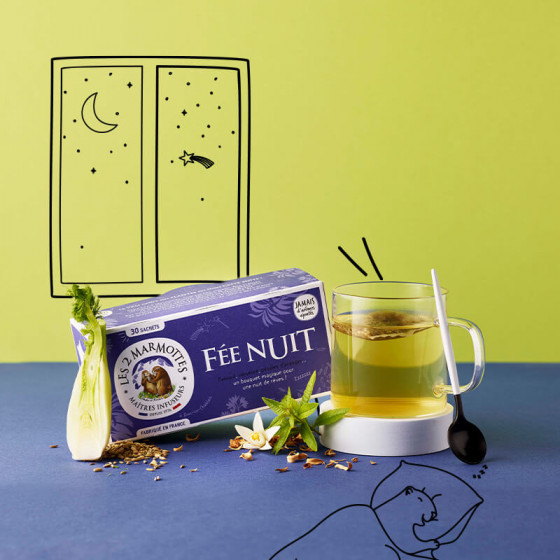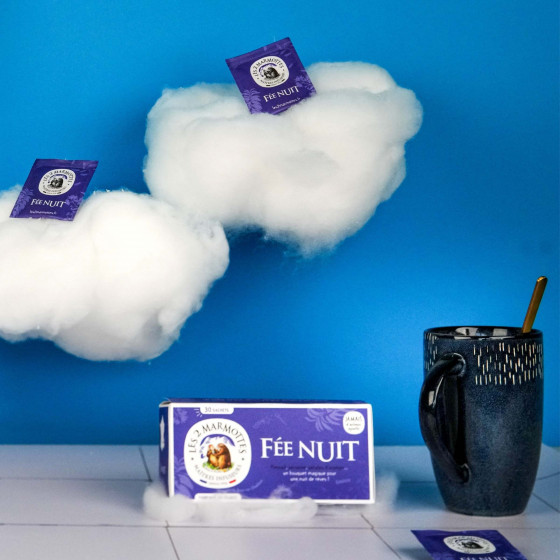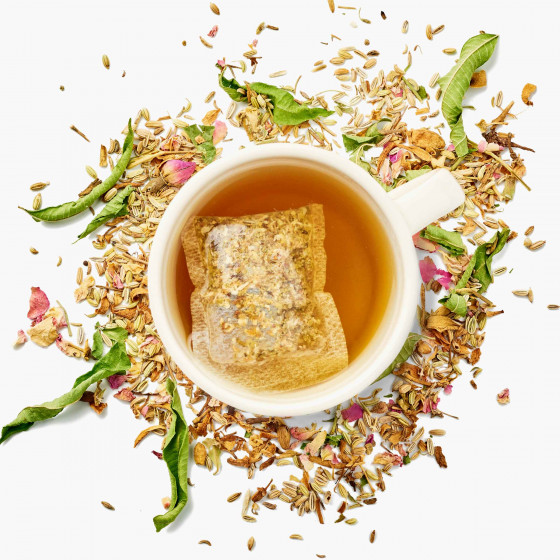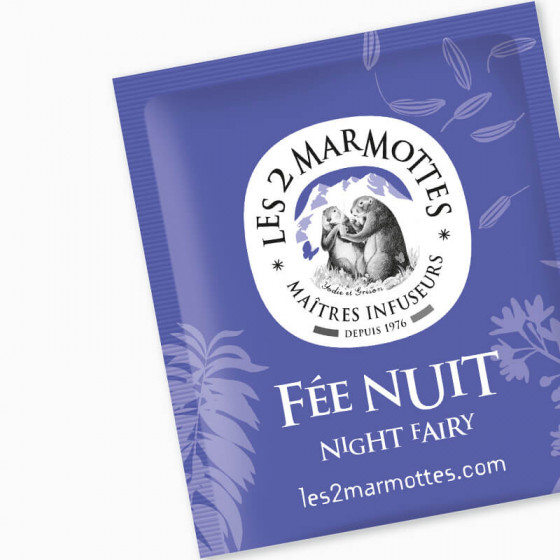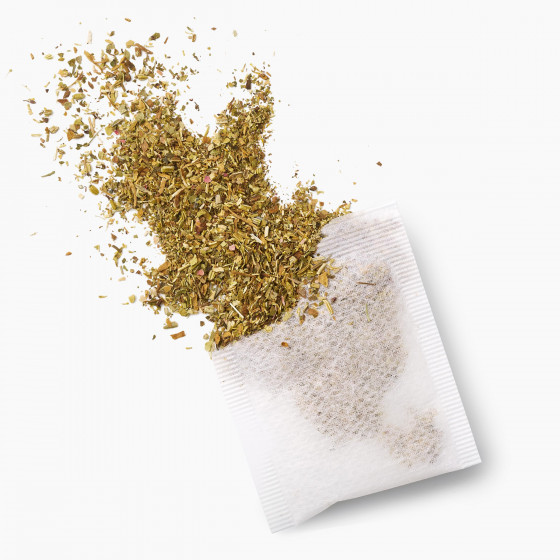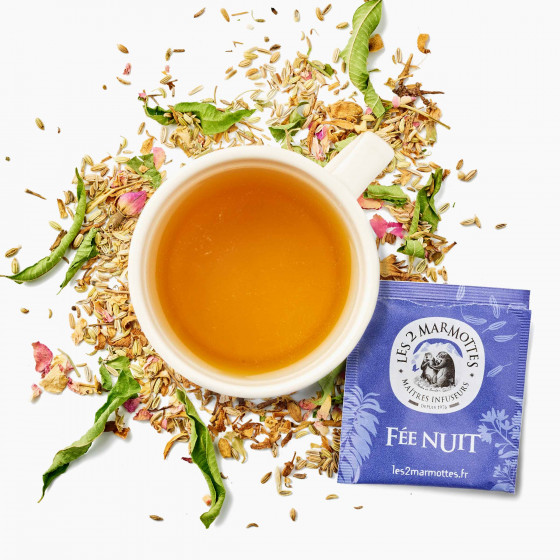 100% herbal fennel & verbena infusion
Let our fennel verbena tea full of gourmet flavours and fragrances bring a little magic to your life. Since 1976, our brewmasters have been scouring the land for the best plants to bring you the very best herbal teas.
With no added flavours or sugars, our fennel verbena infusion will delight your senses. What's our secret to putting a spell on you and transporting you, as if by magic, into a night full of sweet dreams? Plants, plants, and more plants. But they're not just any old plants! They're colourful plants that are well known for their benefits and harvested during the best season, naturally! What goes into a fennel verbena infusion packed with the real taste of plants? Fennel seeds and scented verbena leaves, of course, but also chamomile flowers, orange petals, and cinnamon bark.
Tasting details
A golden yellow hue with a light greenish aspect.
A dominant aniseed scent from the fennel, followed by the floral and sweet notes of chamomile, orange, and rose, and the woody fragrance of cinnamon.
The cinnamon dominates when it comes to taste; this is accompanied by the aniseed notes of fennel and all wrapped up in a flowery note that brings fullness on the palate.
What are the benefits of fennel & verbena tea?
To help you sleep like a marmot all night long, there's truly nothing like our Fennel Verbena Night Fairy infusion! Who better than Les 2 Marmottes to concoct the best herbal teas that will send you off to the land of nod in a blink of an eye? When the cold weather sets in, we test the best combinations and experiment with the tastiest brews just for you. And taste is paramount! (as are all the incredible health benefits!)
Bottom line: our Night Fairy fennel verbena tea is a clever mixture of digestive, soothing, and flavourful virtues. All this with nothing more than leaves, seeds, and petals! A few sips from our midnight blue 'Bottoms up!' mug before bed and the sweet dreams will ensue! Good night little ones... and big ones too!
And all this without caffeine of course!
Fennel verbena tea ingredients
Selection of plants for our Night Fairy infusion
Ingredients: 30% fennel seed, 25% scented verbena, 15% orange petal, orange leaf, cinnamon bark, matricaria chamomilla, rose petal. France/Non-EU origin.
Net weight: 50 g - Box of 30 teabags
Recyclable wrappers, tea bags contain no staples nor strings.
Product made in France (Haute-Savoie)
Our brewmasters' tasting suggestion