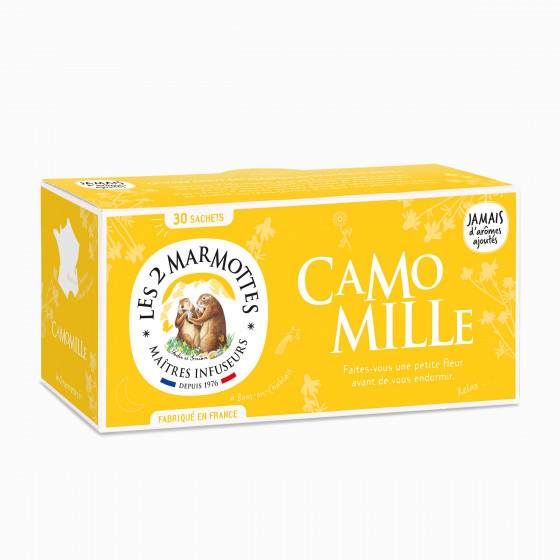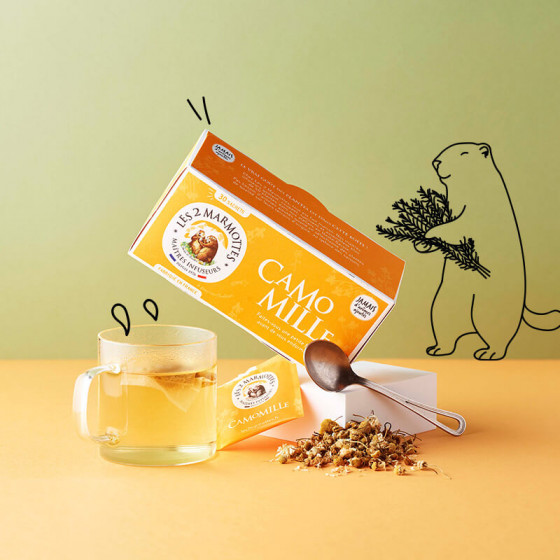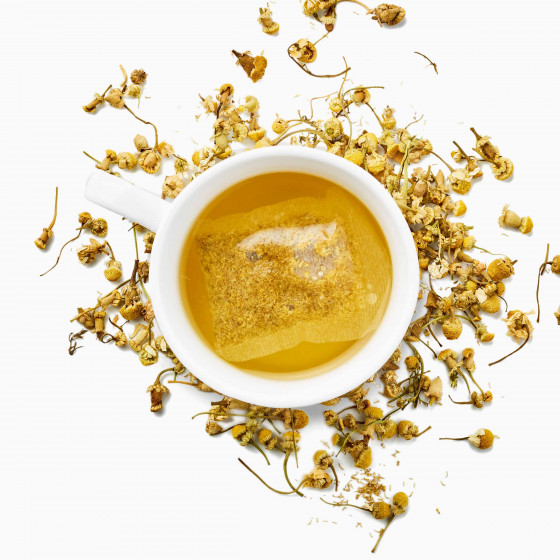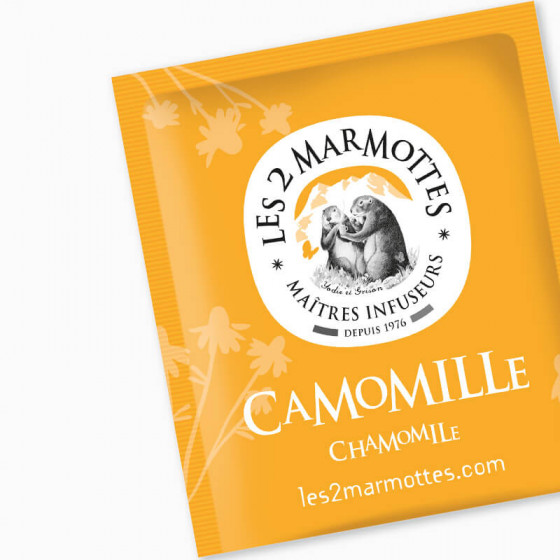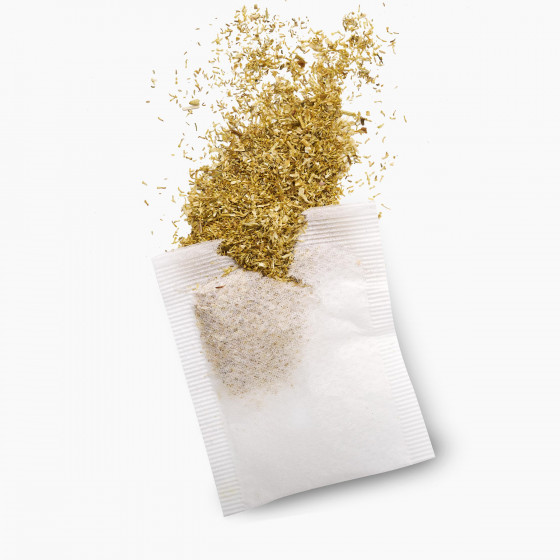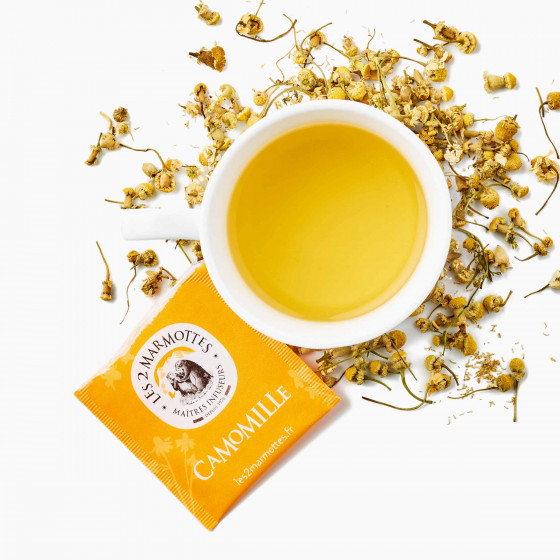 A chamomile tea to relax: for a moment of tranquilliTEA!
Our brewmasters are experts in complex blends, but sometimes simplicity is key. Chamomile is a no-fuss flower that unveils its floral fragrance when immersed in hot water. A sweet and comforting infusion.
Unpretentious but very aromatic, take advantage of the full extent of its benefits, which have been enjoyed by humanity for millennia! And yes, the clever Romans, just like the Egyptians and Greeks of antiquity, were already exploiting this sun-loving, delicate, herbaceous perennial plant. Its relaxing and digestive benefits are now well known. This relaxing herbal tea par excellence is ideal in the evening, but feel free to mix it up. As healthy as it is tasty, it can be enjoyed at any time of the day. For a soothing effect and peaceful nights in the land of nod, enjoy 3 cups a day.Bottom line: harvested from the best soils during the best season, our chamomile tea will treat you right!
Tasting details
A wheaty yellow hue.
Floral aromas
The floral springtime taste that's typical of chamomile.
What are the benefits of a relaxing herbal tea?
Used for centuries for its medicinal and aromatic virtues, chamomile is the relaxing infusion par excellence! There's nothing better to help you unwind and get off to the land of nod after a hard day than our chamomile tea! This delicious infusion helps you relax after a stressful day. On the menu: plants, plants, and more plants! Honestly, that's it! But they're not just any old plants! Matricaria recutita, or 'earth-apple' chamomile is carefully selected by our brewmasters. The result is a very comforting chamomile infusion to enjoy guilt-free
and all this with no caffeine of course!
When is the best time to drink a relaxing infusion?
Drink 3 cups a day for a relaxing effect. Be sure to maintain a varied and balanced diet and a healthy lifedata-font. For children under 6 months of age, consult your doctor. Not intended for people who are hypersensitive to plants of the Asteraceae family.
A selection of plants for infusion
Ingredients: 100% German chamomile. Origin: France/Egypt. Chamomile helps to maintain good sleep.
Net weight: 30 g - Box of 30 teabags
Recyclable wrappers, tea bags contain no staples nor strings.
Product made in France (Haute-Savoie)
Our brewmasters' tasting suggestion