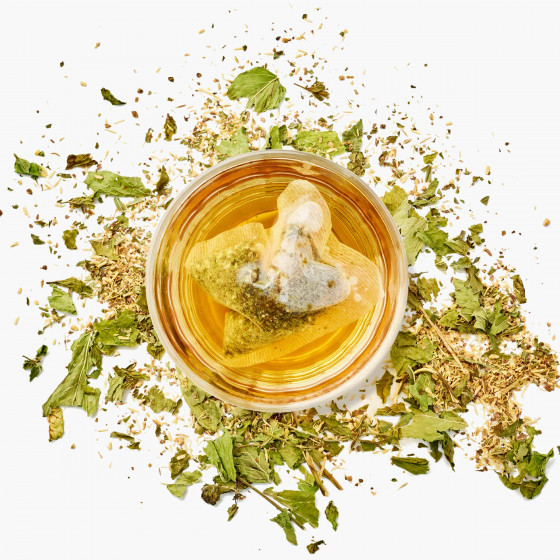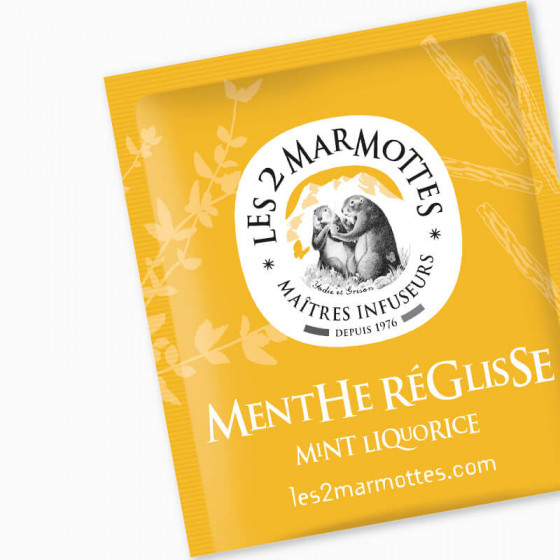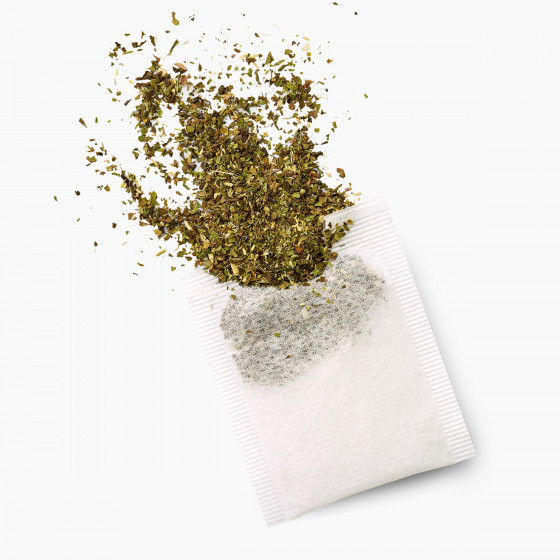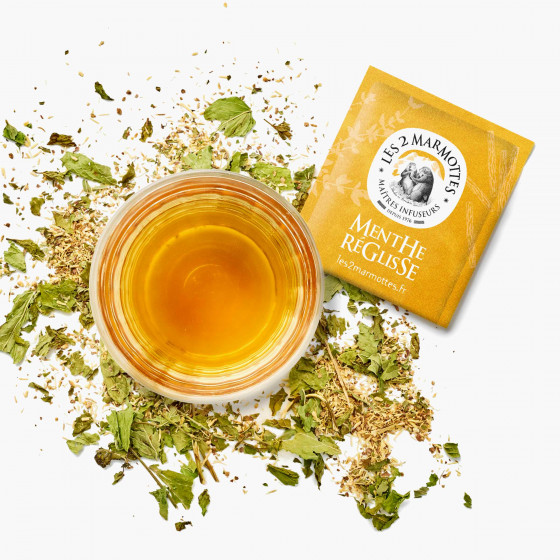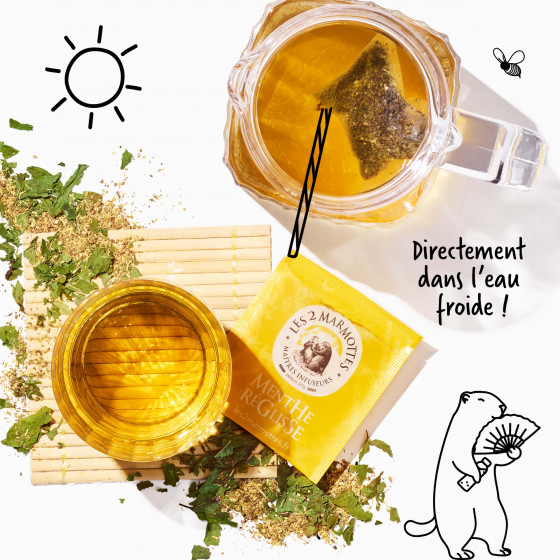 Mint Liquorice herbal tea
Mint Liquorice herbal tea
The genuine taste of nature
A classic blend that our brewmasters have enhanced with not 1 but 2 mint varieties. Their freshness combined with the woody flavour of liquorice forms a powerful pairing for a truly exquisite infusion. And all this without any artificial flavourings!
Tasting details
A golden yellow hue with brown tints.
A mixture of fresh and woody scents.
A perfect balance between the woody and sweet taste of the liquorice and the freshness of the mint.
Health benefits
Here in Bons-en-Chablais, we've always believed in the power of plants. Hippocrates himself acknowledged the many virtues of liquorice, the roots of which have been used since ancient times. And all this without caffeine of course!
Ingredients/Packaging
A selection of organic plants for infusion
Net weight: 42 g - Box of 30 teabags
Ingredients: 80% spearmint and peppermint*, 20% liquorice*. France/Non-EU origin. *100% organic ingredients. FR-BIO-15.
This product contains liquorice. People with high blood pressure should avoid excessive consumption.
Recyclable wrappers, tea bags contain no staples nor strings.
Product made in France (Haute-Savoie)
Our brewmasters' tasting suggestion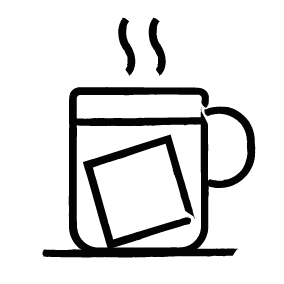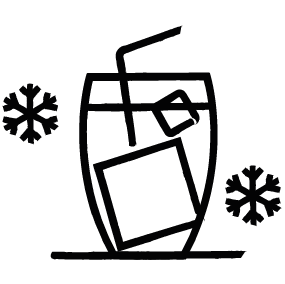 Try it cold
Brew 30 min in cold water