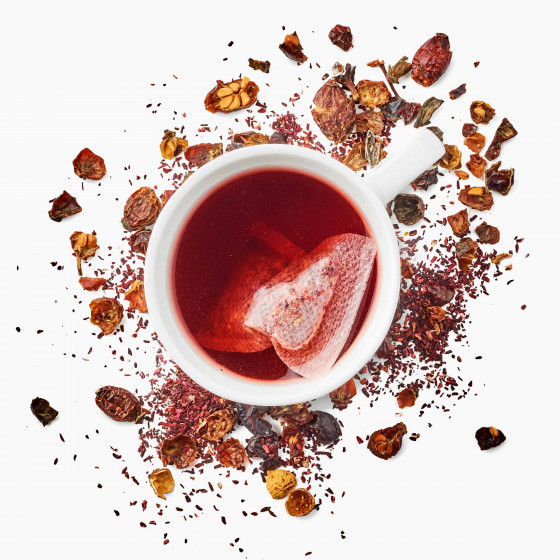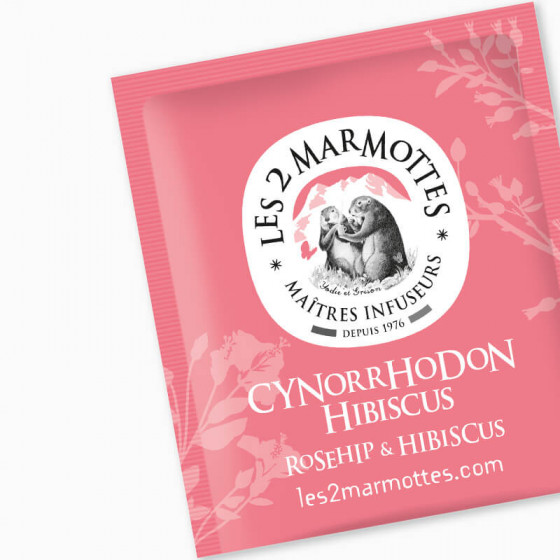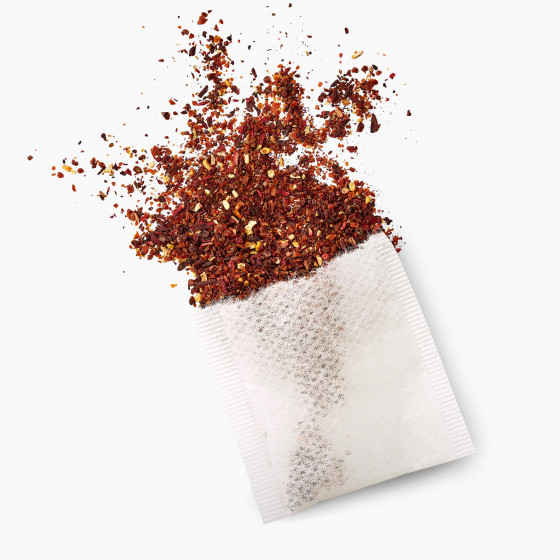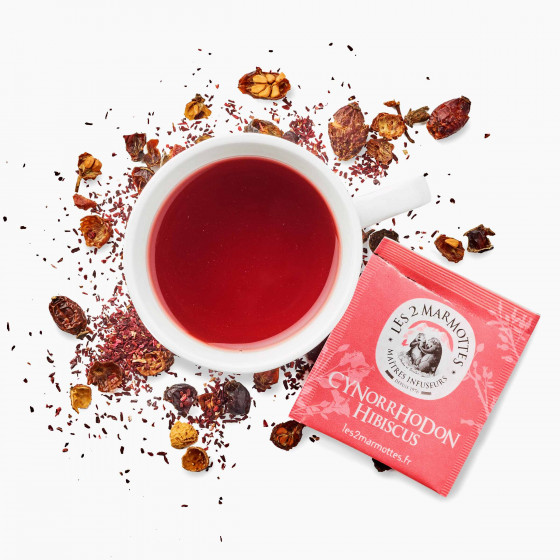 Rosehip & Hibiscus herbal tea
Rosehip & Hibiscus herbal tea
The genuine taste of nature
An explosive contrasting mixture. The fruity taste of rosehip -also called rose haw and rose hep- blends with the acidic notes of hibiscus in an infusion with a beautiful ruby hue. Try it hot or cold, we think you'll love it both ways!
Tasting details
A very intense crystal ruby red colour.
A powerful and acidulous scent, from which the slightly peppery and floral note of the hibiscus is revealed.
A very acidic attack, followed by fruity notes of rosehip and floral (slightly musky) hibiscus. The delicate fruity note of the rosehip lingers in the mouth.
Health benefits
Your morning infusion par excellence, bring on the boost! An invigorating and colourful start to the day.
And all this without caffeine of course!
Ingredients/Packaging
A selection of plants for infusion
Ingredients: 60% rosehip, 40% Hibiscus sabdariffa flower. Origin: Egypt/Bulgaria.
Hibiscus helps fight fatigue.
Enjoy 2 cups a day to benefit from the anti-fatigue effect. Be sure to maintain a varied and balanced diet and a healthy lifedata-font. For pregnant or breastfeeding people and children under 12, ask your doctor for advice before consuming.
Net weight: 88 g - Box of 30 teabags
Recyclable wrappers, tea bags contain no staples & no strings.
Infusion made in France (Haute-Savoie)
Our brewmasters' tasting suggestion