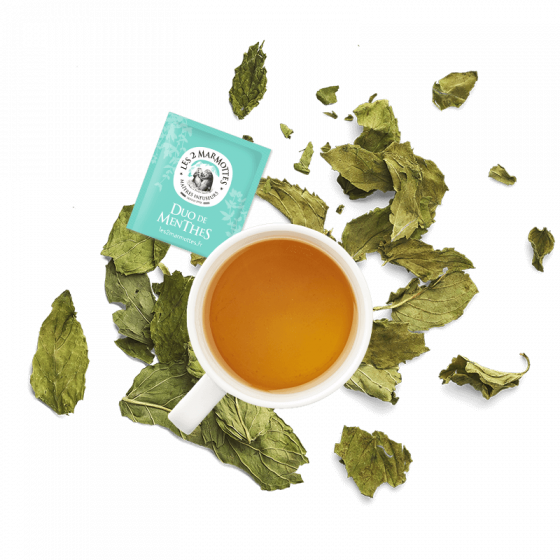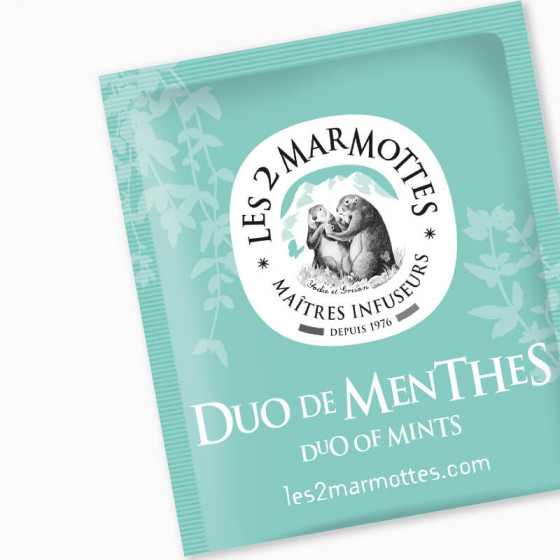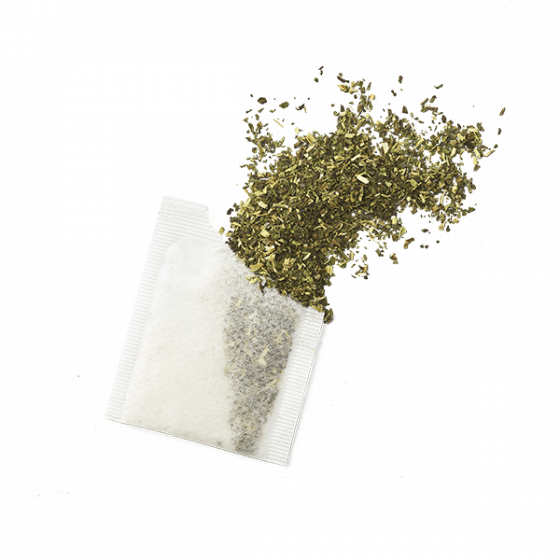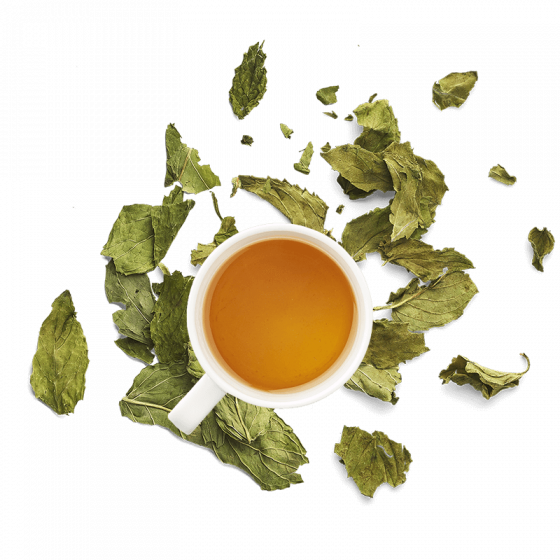 100% plant-based organic mint tea
Only one type of mint in your organic herbal tea? Out of the question for our brewmasters who were on a mission for absolute freshness! So, they decided to fuse spearmint tea and peppermint tea!
And we must say, it's a real taste sensation. An on-trend team bringing you notes that are both intense and subtle, sweet and peppery, soothing and invigorating... A winning combo rich in flavours and fragrances that brings roundness and delicacy to the palate along with a real feeling of freshness.
For us, quality and taste are paramount, that's why we select only the very best organic plants from their native soils! Les 2 Marmottes are passionate about your well-being and concocting the best infusions for you, your body, and your mind. And it's been the case since 1976, without a single bit of added flavour or sugar in sight! This peppermint and spearmint infusion is true happiness in a cup! To be enjoyed from one of our totally mint-mad mugs, of course!
Tasting details
A golden yellow hue.
A striking mint scent with a peppery touch with undertones of chlorophyll.
A minty attack bringing a freshness that lingers.
What are the benefits of a peppermint and spearmint infusion?
Here in Bons-en-Chablais, in the heart of the beautiful mountains of Haute-Savoie, we've always believed in the power of plants! And we're not the only ones! Both sweet and peppery, mint has been used for thousands of years as an aromatic, seasoning, and ornamental plant...
Today, the virtues of mint are well recognised. Organic mint tea helps to fight against many daily ailments: poor digestion, respiratory disorders, insomnia, nervousness, and many more. Rich in menthol, peppermint is super fresh... Minty fresh! As for spearmint, its aromatic properties and flavours make it just as unique. The bottom line: with this organic peppermint and spearmint infusion you'll be left feeling minTEA fresh inside & out! Les 2 Marmottes' honour!
And all this without caffeine of course!
Organic mint tea ingredients
A selection of organic plants for infusion
Ingredients: 100% spearmint* and peppermint*. France/Non-EU origin.
*100% organic ingredients. FR-BIO-15.
Net weight: 40g - Box of 30 teabags
Recyclable wrappers, tea bags contain no staples nor strings.
Product made in France (Haute-Savoie)
Our brewmasters' tasting suggestion