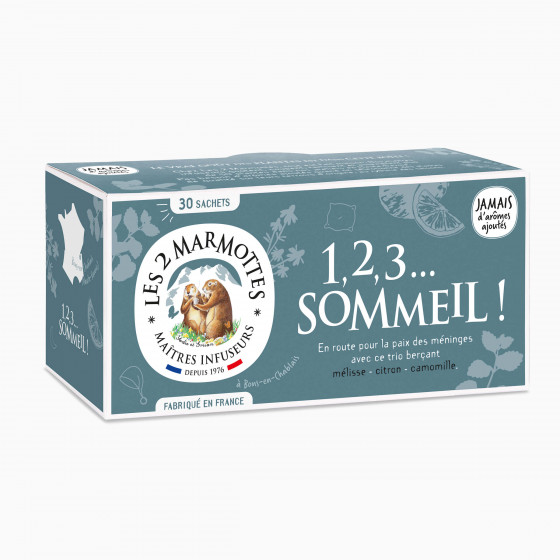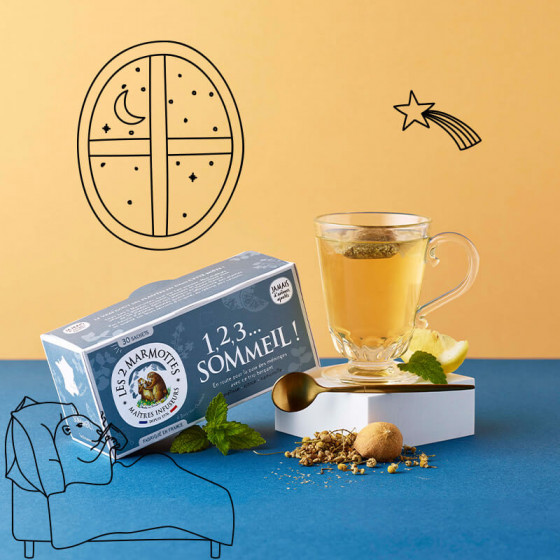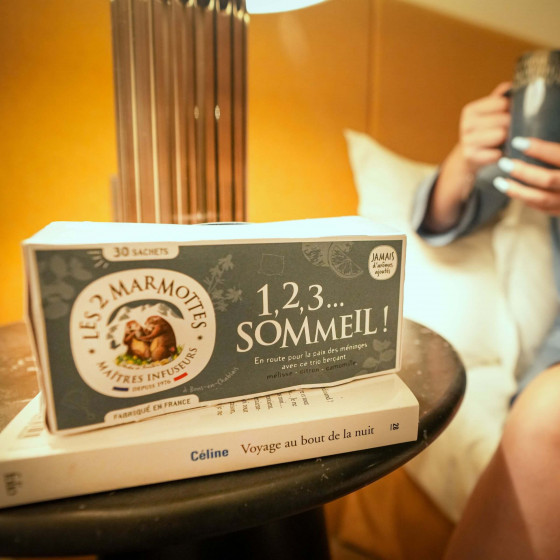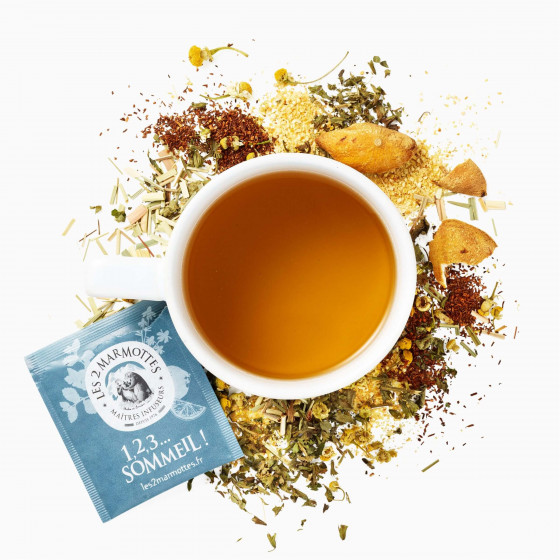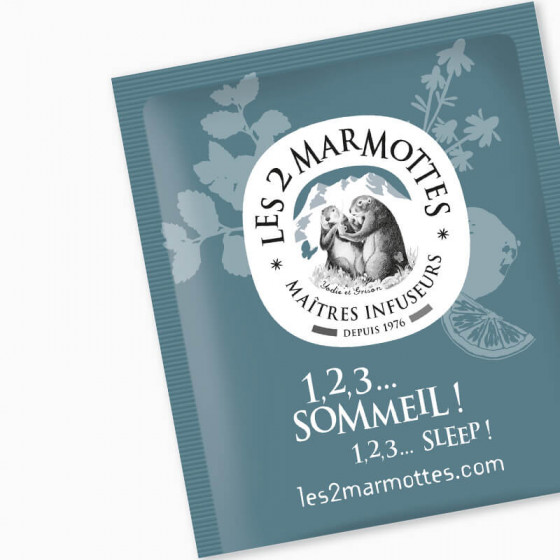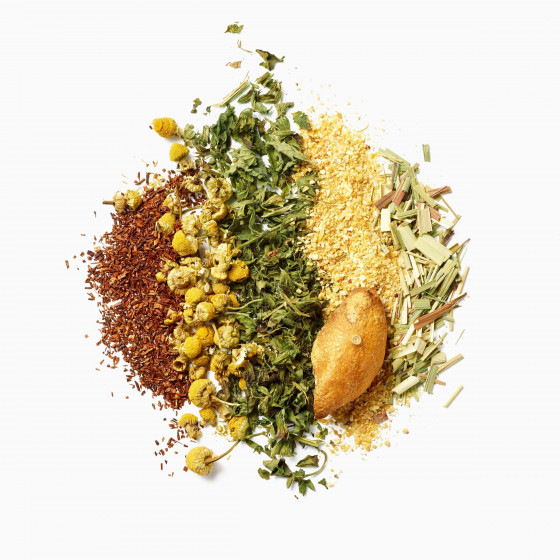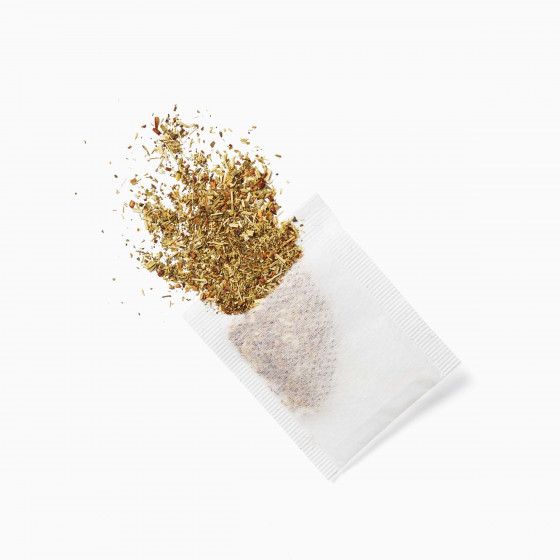 1,2,3...Sleep! herbal tea
1,2,3...Sleep! herbal tea
Lemon balm for a heavenly night's sleep
Yodie and Grison, the two mascots of our burrow, have no trouble falling into a deep sleep once the hibernation season arrives. Their secret? A 100% plant-based herbal tea to gently carry them off to a calm and soothing sleep.
Tasting details
A bright, golden yellow hue.
A sweet and fruity scent.
The flavour is robust and well-balanced, combining the floral notes of chamomile, the green tones of lemon balm, and the gentle acidity of lemon.


What are the benefits of lemon balm?
Last winter at Les 2 Marmottes, we had a hard time settling for our annual hibernation! Warm milk, a warm bath, lavender under the pillow... Nothing was working! So, we set out to find a miracle cure to ensure a good night's sleep and a long, well-deserved rest. That's when we came across lemon balm, a plant with a vast array of benefits.
Melissa officinalis has been farmed since ancient times. It's known to have soothing and calming properties. That's why our brewmasters selected it for our new infusion.
Ingredients of the 1,2,3...Sleep!
A selection of plants for infusion
Ingredients: 35% lemon balm leaf, 22% lemon, 20% chamomile, lemongrass, rooibos, stevia leaf. EU/Non-EU origin
Net weight: 36 g - Box of 30 teabags
Recyclable wrappers, tea bags contain no staples nor strings.
Product made in France (Haute-Savoie)
Our brewmasters' tasting suggestion