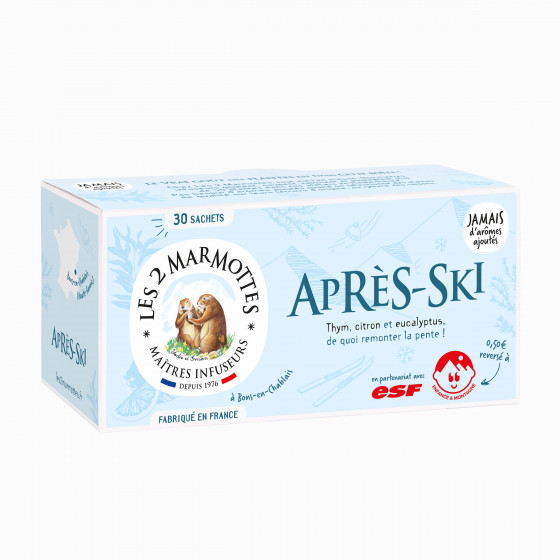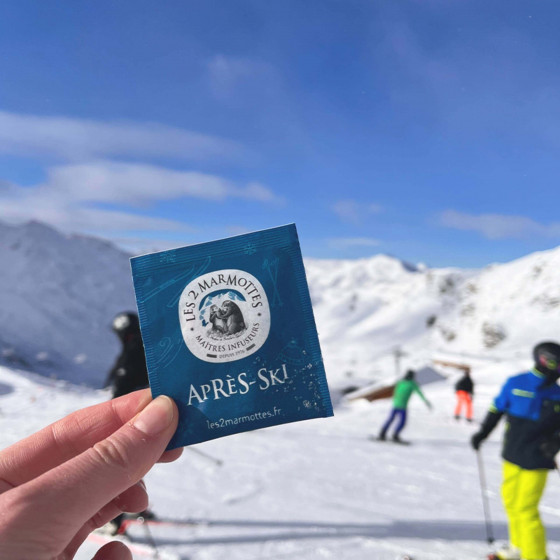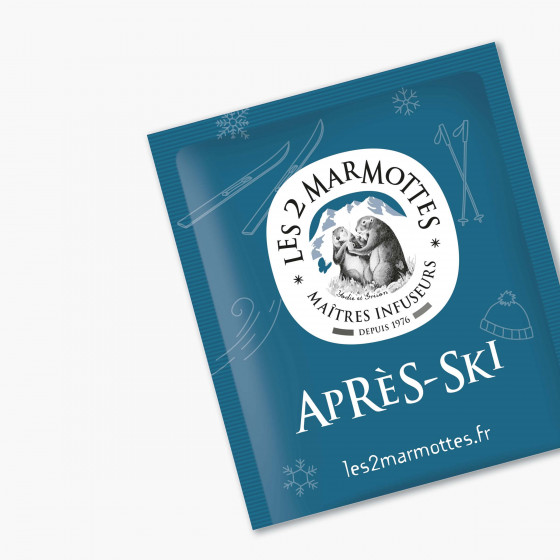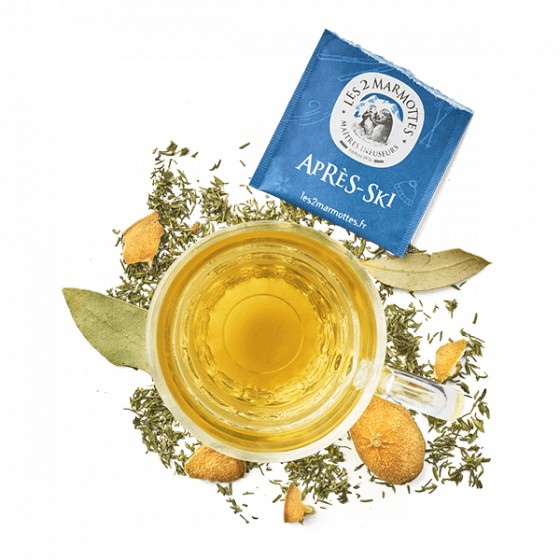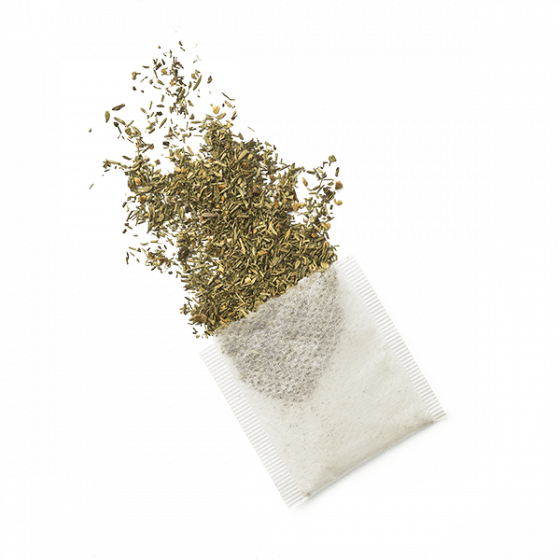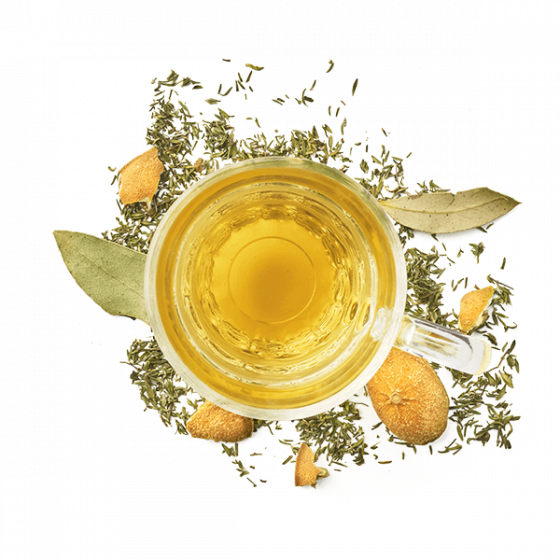 The genuine taste of nature
Fresh back from the slopes, our brewmasters set out to find an infusion to warm the body and mind. With the woody power of thyme, lemon notes, and the freshness of eucalyptus... we've got a perfect balance!
Tasting details
A beautiful yellow highlighted by the colours of the sun
The pronounced tones of thyme and eucalyptus provide the first scent followed by a zesty lemony finish.
As for taste, we have a soft and lemony attack, followed by the full-bodied power of thyme boosted by the freshness of the eucalyptus, and then the return of the lemon right at the end.
Health benefits
With our snowy summits at heart, Les 2 Marmottes donates €0.50 to the Enfance & Montagne foundation for every Après-Ski box sold. We're proud to support this beautiful educational project that organises discovery classes in the mountains.
For more information on our partnership, here's our dedicated news page and for more information about the association: enfanceetmontagne.fr.
Ingredients/Packaging
A selection of plants for infusion
Ingredients: 70% thyme, 22% lemon, 8% eucalyptus. EU/Non-EU origin.
Net weight: 45 g - Box of 30 teabags
Recyclable wrappers, tea bags contain no staples nor strings.
Product made in France (Haute-Savoie)
Our brewmasters' tasting suggestion