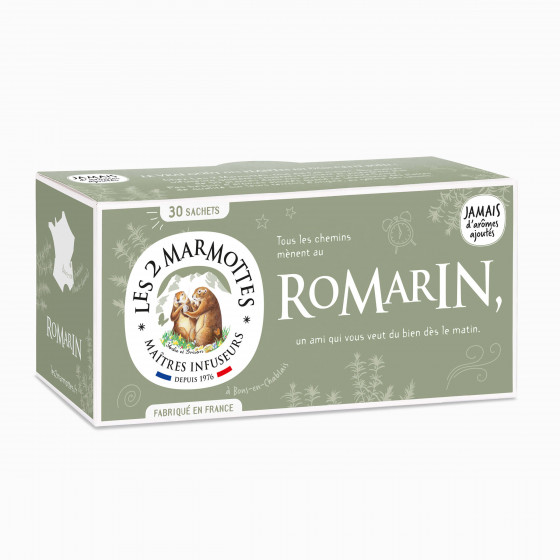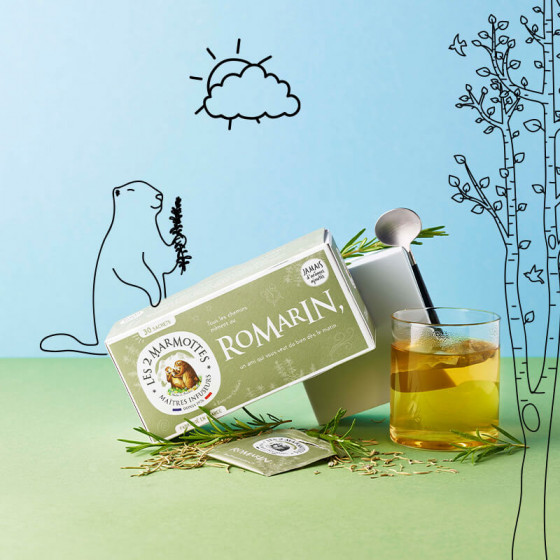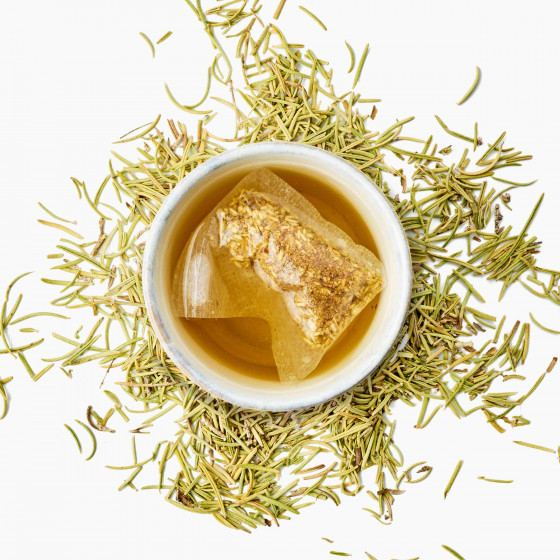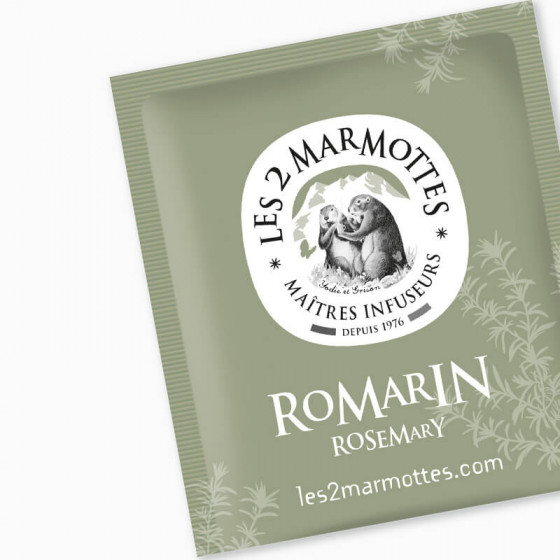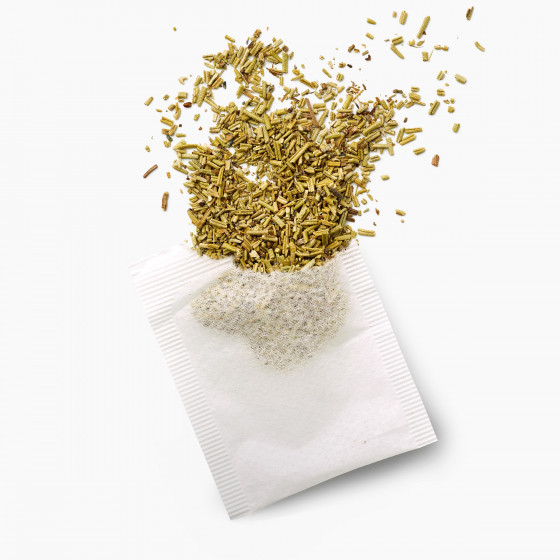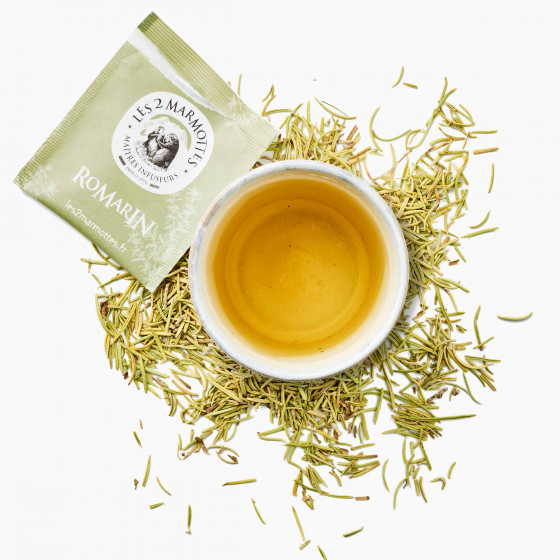 100% herbal rosemary infusion
Only real rosemary will fly in the Mediterranean! Our rosemary is hand-picked from its native soil, and then cut, sifted, and blended in our workshops. That's right, we collect our aromatic plants by hand in order to offer you the very best herbal teas and infusions.
With subtle yet enticing aromas, you'll love sipping our 100% plant-based rosemary tea with no added flavouring or sugar from breakfast and beyond! The Greeks and Romans were already big fans!
Tasting details
A light yellow hue with green tints, almost transparent.
An intense scent with woody and slightly floral notes.
Upon tasting, the intense woody and musky notes of the rosemary hit, followed by slightly spicy notes at the end.
What are the benefits of rosemary tea?
Here at Les 2 Marmots, we're always learning and just love to share our wisdom! Rosemary didn't simply pop up yesterday, which explains its many monikers: tree of Mary, herb to the troubadours, compass plant... Rosemary has been renowned as a medicinal plant since Roman times! The Romans even promoted it to the rank of good luck charm! Traditionally, rosemary is used for:
• relieving toothache;
• good liver heath ;
• aiding digestion ;
• fighting against fatigue ;
It was even thought that drinking a rosemary infusion would bring fame and fortune!
Today, we still enjoy the digestive, detoxifying, and antiseptic properties of rosemary herbal teas and infusions. Not to mention its unique naturally wild flavours!
And all this without caffeine, of course!
How is a rosemary infusion prepared?
For lovers of strong and contrasting flavours, let the rosemary infuse for at least 5 minutes at 100°C, then add a spoonful of fir honey.
As part of a detox, enjoy 2 cups a day for a maximum of 15 days. Be sure to maintain a varied and balanced diet and a healthy lifedata-font. For pregnant or breastfeeding people and children under 12, ask your doctor for advice before consuming. Not intended for people who are hypersensitive to plants of the Lamiaceae family.
Rosemary tea Ingredients
A selection of organic plants for infusion
Ingredients: 100% Salvia rosmarinus rosemary*. Origin: Morocco. *100% organic ingredients. FR-BIO-15.
Net weight: 45 g - Box of 30 teabags
Recyclable wrappers, tea bags contain no staples nor strings.
Product made in France (Haute-Savoie)
Our brewmasters' tasting suggestion