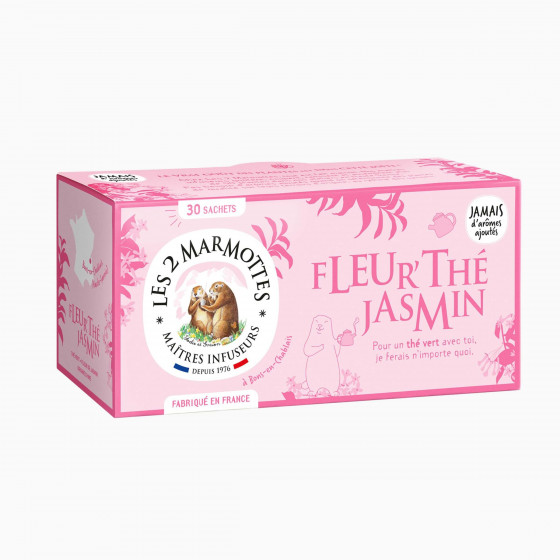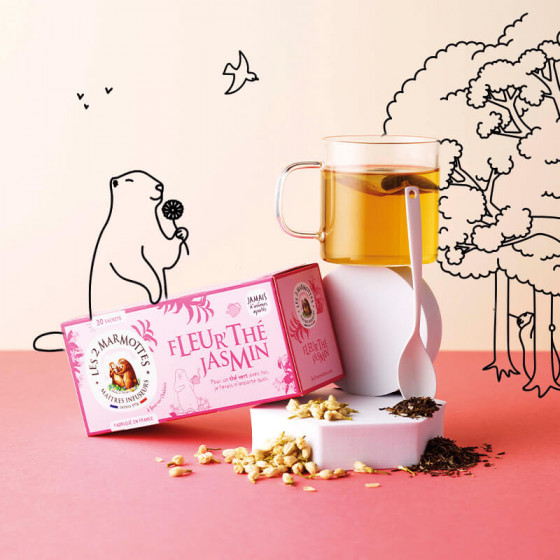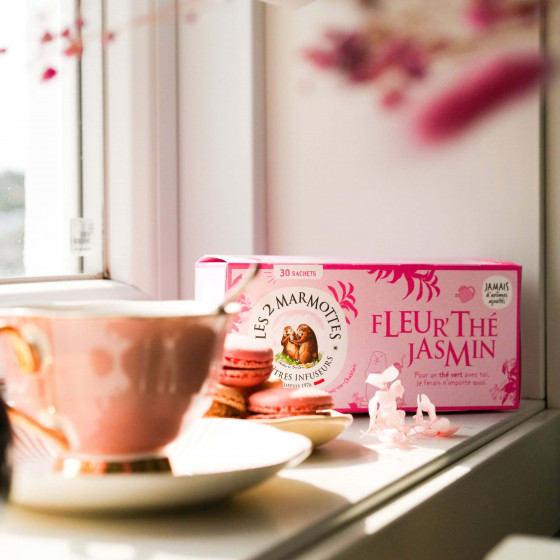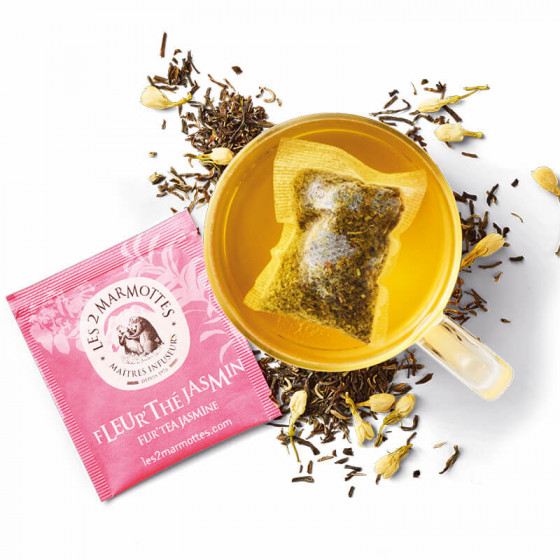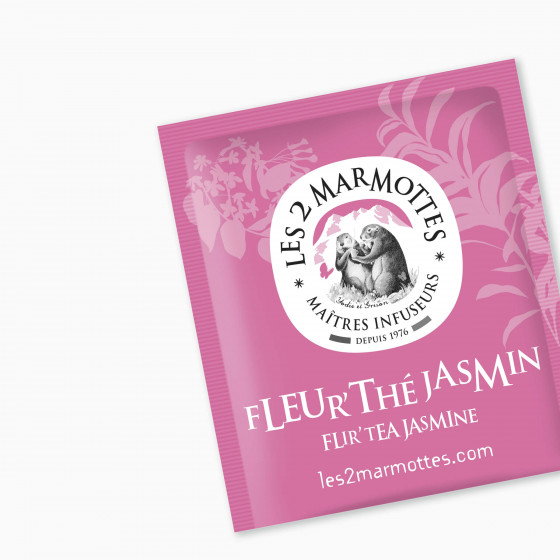 The genuine taste of nature

Inspired by Asian culture, where the jasmine flower is a symbol of love and desire, our brewmasters have created this entirely captivating blend. Layering the green tea leaves and jasmine flowers for several nights allows their delicate scents to slowly intermingle. As if by magic!
Tasting details

A light orange hue.
A floral scent reminiscent of the East.
An astringent and slightly metallic attack, counterbalanced by the sweetness of the jasmine flower.
Health benefits

Because seduction and gluttony often go hand in hand, this tea from distant lands is a perfect match for desserts. Say it with flowers...


Ingredients/Packaging

A selection of organic plants for infusion
Ingredients: 99% green tea*, 1% jasmine flower*. Origin: China. *100% organic ingredients. FR-BIO-15.
Net weight: 60 g - Box of 30 teabags
Recyclable wrappers, tea bags contain no staples nor strings.
Product made in France (Haute-Savoie)
Our brewmasters' tasting suggestion