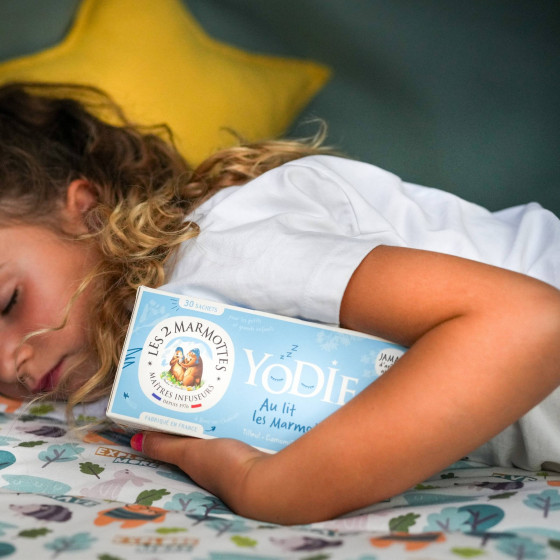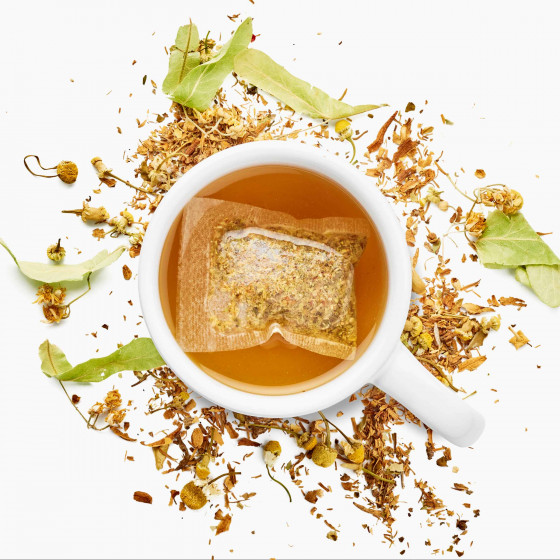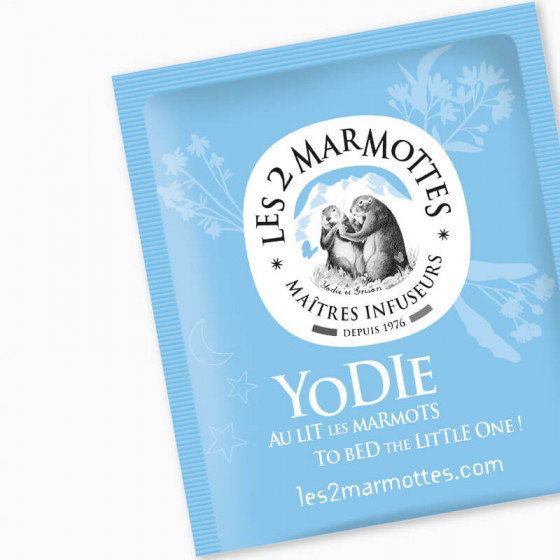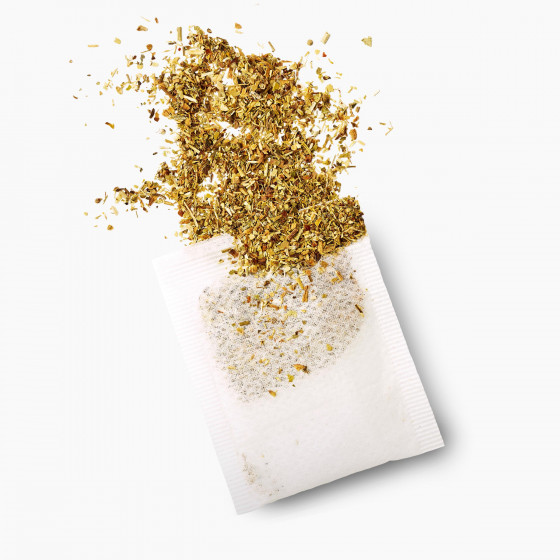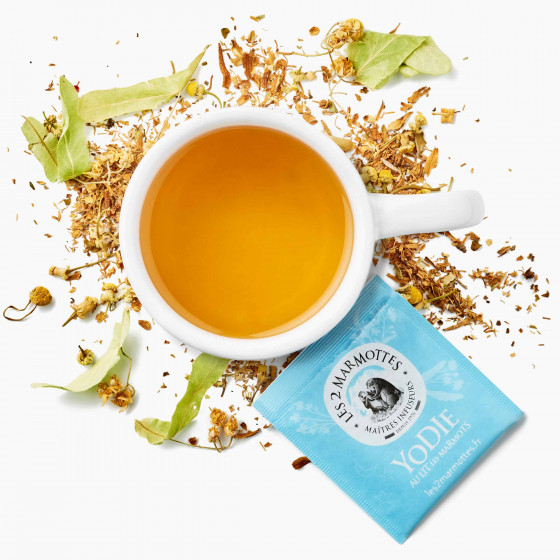 Yodie, to bed little one!
Yodie, to bed little one!
The genuine taste of nature
Yodie is the evening Marmot; she's a little rascal who loves flowers. With her by their side, our brewmasters have concocted a comforting orange petal infusion enhanced by linden and chamomile. A mixture full of love, specially designed for the littlest tea fans!
Tasting details
A pretty, golden yellow hue
A light and floral scent.
A comforting taste of orange blossom, lemony verbena, and plenty of gentle linden and chamomile for the littlest connoisseurs.
Health benefits
To go drift off gently after a busy day, nothing beats the soothing power of plants. An evening ritual that will put the little ones in good stead for a dreamy night... and mum & dad, too!.
And all this without caffeine of course!
Ingredients
A selection of plants for infusion
Ingredients: 23% linden, scented verbena, 15% German chamomile, 15% orange petal, rosehip, orange leaf. EU/Non-EU origin.
Net weight: 46 g - Box of 30 teabags
Recyclable wrappers, tea bags contain no staples nor strings.
Product made in France (Haute-Savoie)
Our brewmasters' tasting suggestion