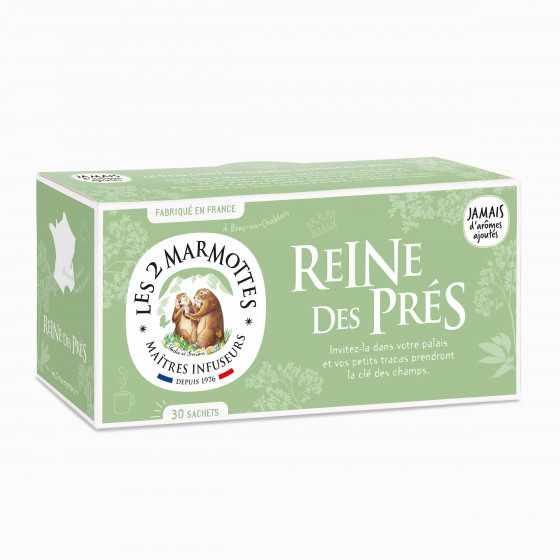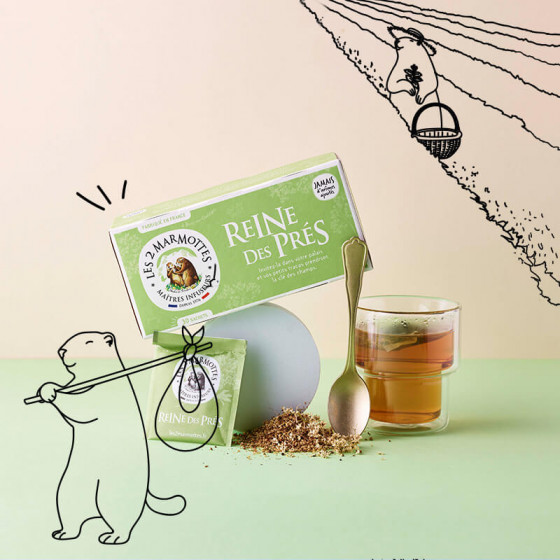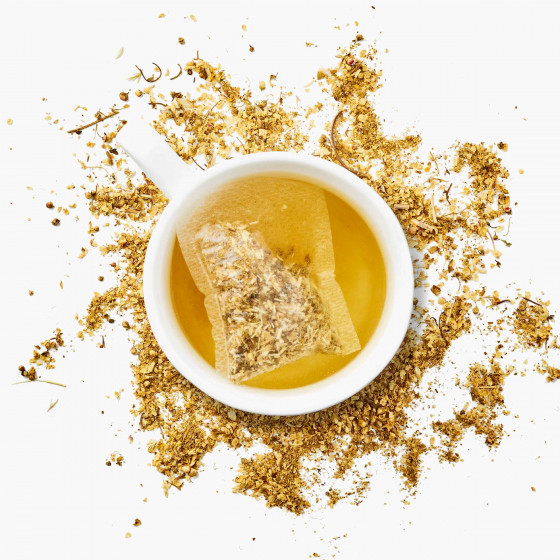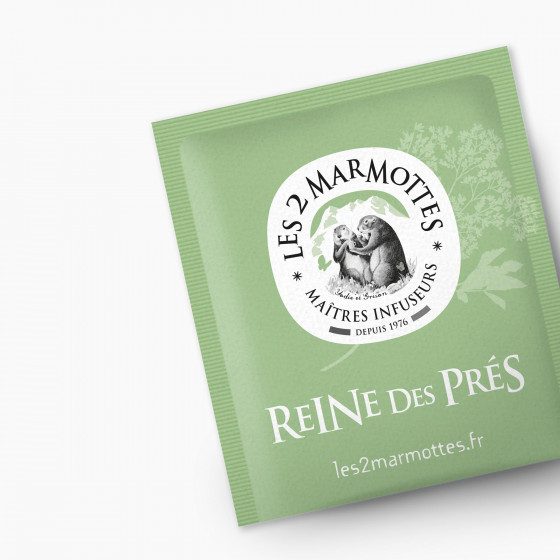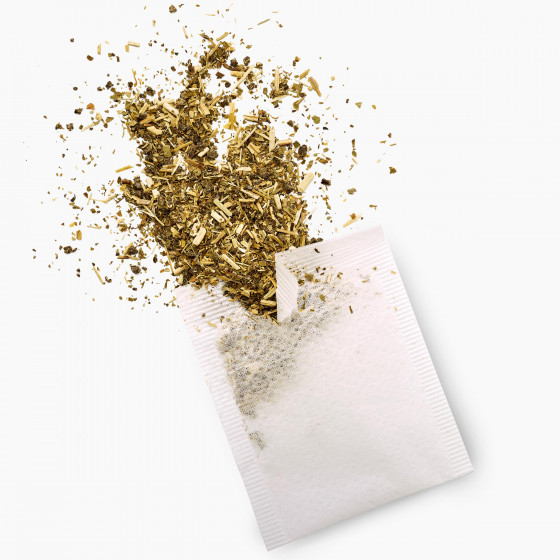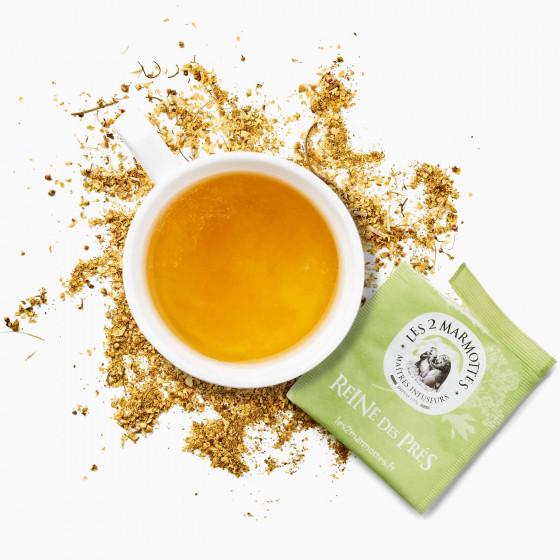 The genuine taste of nature
Our brewmasters select and combine more than 50 plants in our workshops in France's Haute-Savoie region. This beautiful perennial plant, also known as the flower of the bees, reveals sweet notes with the subtle taste of almond when brewed in hot water, all without any added flavouring!
Tasting details
An orange-brown hue.
The hay-like scent of this pretty flower reminds us of long country walks.
A floral flavour teamed with delicate sweet notes, all rounded off by a subtle taste of almond.
Health benefits
At Les 2 Marmottes, we've always been big believers in the power of plants and nature! Meadowsweet is your greatest well-being ally. A floral getaway at any time of the day for a deliciously tranquil tea break. And all this without caffeine of course!
Ingredients/Packaging
A selection of plants for infusion
Ingredients: 100% meadowsweet. EU origin.
Net weight: 45 g - Box of 30 teabags
Recyclable wrappers, tea bags contain no staples nor strings.
Product made in France (Haute-Savoie)
Our brewmasters' tasting suggestion